Platform for tokenized venture capital assets, VNX Exchange, has partnered with the University of Luxembourg's Interdisciplinary Centre for Security, Reliability and Trust (SnT). The partnership is said to create a new standard of security for the digital assets ecosystem.
VNX Exchange says that custody has been the missing piece of the crypto market ecosystem that keeps institutional investors out. The partnership expects to address that gap while dramatically lowering cost.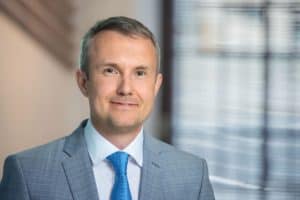 Alexander Tkachenko, VNX Exchange founder and CEO, says they are creating a secure and regulatory compliant marketplace for the transparent trading of tokens representing digital assets:
"… we aim to introduce modern security mechanisms that could totally secure our platform and could impact the global cybersecurity market. We expect that the results of our cooperation with an institution as specialized as the University's Interdisciplinary Centre for Security, Reliability and Trust will reduce global expense on security by as much as 50% of the current forecasts."
The partnership between SnT and VNX may help better position Luxembourg as a recognised financial center and Fintech hub. The hope is that collaboration will contribute to placing the country at the forefront of security creation for digital assets in Europe and beyond.
The two parties will design new IT frameworks facilitating the secure exchange of digital assets on blockchain networks. The research will also assess several distributed ledger tech architectures.
Dr. Radu State, an expert in network security at SnT, describes the partnership as an original use case for blockchain:
"Working with VNX Exchange, we can provide IT solutions that will establish VNX as a global leader in its sector. Broadly, we need to address two aspects – protecting against criminals who might try to hack the system to steal money or information, and guaranteeing compliance with anti-money laundering and KYC regulations. Traditional systems, where you have a user interface, a database, and a networking level to coordinate them, have been around for a long time, so we know how to protect them."
Tkachenko added:
 "I believe that blockchain technology is the next big step in the financial sector's evolution. This evolution will require three things: regulatory clarity, investor protection, and compatibility with current market standards. We hope that this partnership will make major strides in securing all three."
Sponsored Links by DQ Promote