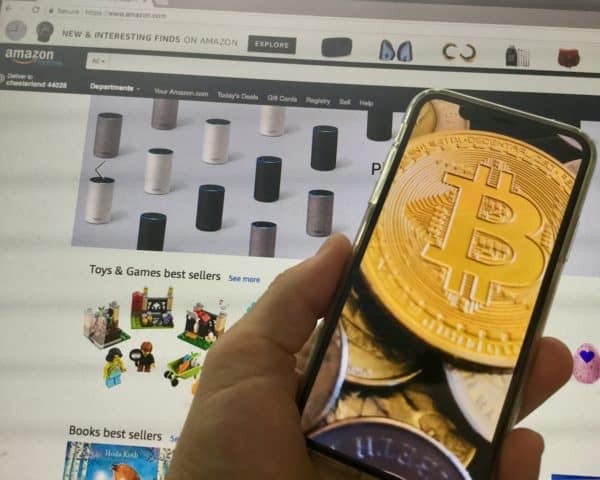 Despite Bitcoin having achieved some of the price stability advocates have long said would facilitate its adoption at the retail level, the retail use of Bitcoin declined 80% in 2018, says blockchain analysis firm Chainalysis.
Currently, many Bitcoin transactions are settled directly to the blockchain, meaning that every "node" across the world has to validate, accept and store those transactions.
The network also has to come to consensus about which transactions are valid, and this can be very slow and costly, especially when network traffic is high.
Companies like Blockstream and Lightning Labs have rolled out secondary-layer transaction processing tech to help accelerate processing times for participants.
Until Bitcoin or other chains can process payments as quickly and reliably as a credit card network, however, use thereof for payments may remain a relatively specialized and boutique affair, however.
Another retail-payments solution has also been being offered by the Atlanta-based company BitPay for some time.
Bitpay's system provides immediate fiat conversion services to retailers accepting Bitcoins.
According to Reuters, Bitpay was one of 17 Bitcoin payments processors surveyed by Chainalysis with numbers showing declining payments.
Reuters also says that data at blockchain analysis site OXT regarding the Vancouver firm Coinpayments shows that transactions there are down 50% this year.
Lex Sokolin, Global Director of Fintech Strategy at research firm Autonomous Next, said the Coinpayments numbers show, "Bitcoin payments processing is seeing a slow but consistent decline."
According to Reuters, Coinpayments did not respond to its inquiries regarding declining transactions.
In a recent tweet, however, the company denied they had been contacted and said their transaction volumes are in fact up 20% since 2017.
2/2 – not only ghastly untrue, but that these articles are being published by #crypto specific news sites, which the crypto community very much depends on for #TRUTH. Blockchain was created due to a need for transparency and you are clearly biting the hand that's feeding you.

— CoinPayments (@CoinPaymentsNET) November 26, 2018
On the other hand, the 1ML site, Reuters claims, shows that a record 4101 "nodes" are now hosting Lightning Network software for accelerated transactions settlement.

As well, Ed Cooper, who handles cryptocurrency affairs at the digital bank Revolut, believes prospects for the Lightning Network look rosy.

Cooper told Reuters, "Lightning solves some of Bitcoin's scaling issue. It's getting payments into the wild, into the Bitcoin network."

Sponsored Links by DQ Promote