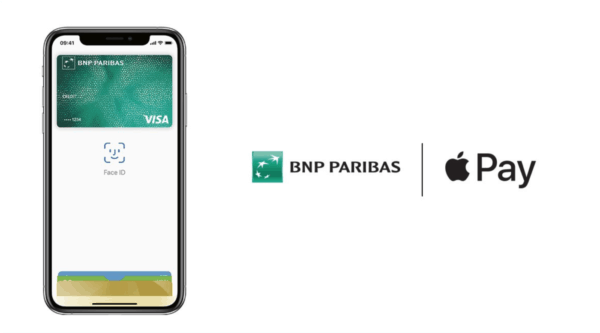 BNP Paribas, the global Top-10 bank headquartered in France, announced on Wednesday it is set to bring Apple Pay to customers located in Belgium. The news comes after the banking group brought Apple Pay available to its clients in the USA in 2016, followed by Poland in June 2018. 
BNP Paribas reported that in France, its customers, as well as Hello bank! customers will be able to access Apple Pay in early 2019. In addition to Belgium and France, BNP Paribas will support Apple Pay in other countries including Ukraine through its UKRSIBBANK subsidiary. Speaking about the Apple Pay rollout, Carlo Bovero, BNP Paribas Global Head of Cards and Innovative Payments, stated:
"The international roll-out of Apple Pay to our customers reflects the determination of BNP Paribas to offer all its customers, wherever they may be, innovative and secure services that simplify their online and in-store purchases."
BNP Paribas also revealed Apple Pay is easy to set up and users will continue to receive all of the rewards and benefits offered by credit and debit cards. In stores, Apple Pay works with iPhone SE, iPhone 6 and later, and Apple Watch.
"When paying for goods and services in apps or Safari, Apple Pay works with iPhone 6 and later, iPhone SE, iPad Pro, iPad (5th Generation and later), iPad Air 2, and iPad mini 3 and later. You can also use Apple Pay in Safari on any Mac introduced in or after 2012 running macOS Sierra and confirm the payment with iPhone 6 or later or Apple Watch, or with Touch ID on the new MacBook Pro and MacBook Air."
BNP Paribas went on to add that it is actively contributing to the digitization of mobile payment solutions in Europe, notably by deploying electronic wallets and various complementary and convenient payment solutions. BNP Paribas is also helping its retailer clients to convert their in-store payment systems to the internet and mobile solutions.