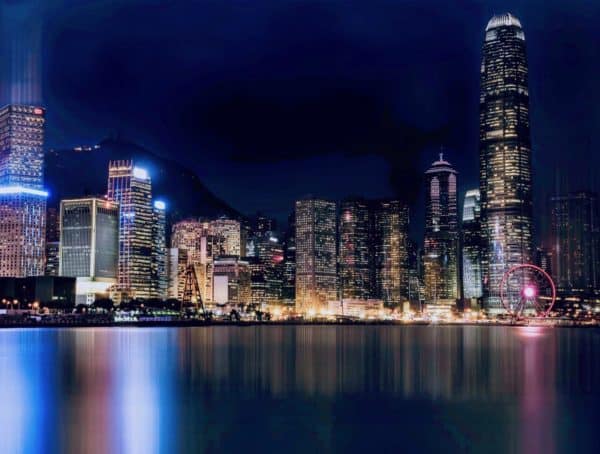 UnionPay International (UPI), announced last week it has reached QR code payment service cooperation with Hong Kong's Mass Transit Railway (MTR). UnionPay reported that in the future cardholders will be able to scan QR code via the UnionPay app or the MTR app after binding their UnionPay cards with the apps to take metro in Hong Kong, thus getting a more convenient travel experience.
UPI reported that to date, 19 million UnionPay cards have been issued in Hong Kong, and in recent years, UnionPay cards take up more than half of the newly issued credit cards. UPI also revealed the MTR is the major public transport in Hong Kong with about 5.8 million passengers every working day. Through open tender, UnionPay International was chosen to be a digital payment service provider of MTR.
Cai Jianbo, CEO of UnionPay International, stated that relying on the business foundation and innovative products in Hong Kong, UnionPay International will use its innovative products including the UnionPay app and UnionPay QR Code service to provide passengers with multiple payment services. UnionPay will continue to promote the UnionPay app in Hong Kong and Macau while constructing acceptance network in local public transport, so as to meet the local residents' daily payment needs.
"Meanwhile, we will continue to optimize the convenience payment service for UnionPay app users in the mainland visiting Hong Kong, facilitating the interconnection of the Greater Bay Area. The UnionPay app offers its users one-stop cross-border payment service, and the app started providing services for customers in Hong Kong and Macau since this September. Customers in Hong Kong and Macau can bind their locally-issued UnionPay cards to the app to enjoy its services. Mainland cardholders visiting Hong Kong do not need to download multiple apps, instead, they can simply switch the app to the location of Hong Kong and then take the metro by scanning QR codes."
UPI is a wholly owned subsidiary of China UnionPay, established in Nov 2012. The company is a bankcard association established under the approval of the State Council and the People's Bank of China, and has become a central and pivotal part of China's bankcard industry. At present, the Shanghai-headquartered UPI has about 400 domestic and overseas associate members, covering 140 countries/regions.
"UPI's innovations enable its bank customers to offer consumers choices: pay now with debit, ahead of time with prepaid or later with credit products. From the world's major cities to remote areas without banks, people are increasingly relying on digital currency along with mobile technology to use their money anytime and make purchases online, transfer funds and access basic financial services; all of which make their lives easier and help grow economies."
Sponsored Links by DQ Promote