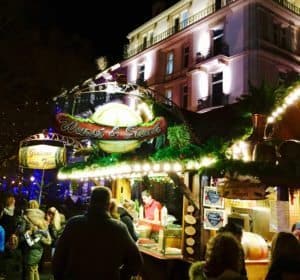 Germany based Fintech creditshelf has completed a study entitled "Industrial SMEs and Financing 4.0" (Industrieller Mittelstand und Finanzierung 4.0). Partnering with TU Darmstadt, the research queried 244 board members and managing directors to garner the results this past July. According to the study, SMEs are more willing to provide real-time data to be able to access credit. Companies are hoping that this "openness" will lead to faster loan commitments and more flexible terms. A majority expect to receive lower interest rates.
This is the second time creditshelf has completed this study. In comparison to the inaugural study, there has been an increase in the openness of SMEs, from 85 to 92% to provide direct data.
Regarding companies that had access to real-time data, this number jumped 12% from 77% to 89%.
Dr. Daniel Bartsch, founding partner and board member of creditshelf, said that SMEs are developing rapidly towards "Industry 4.0" and are increasingly using real-time data from production to their advantage.
As an alternative credit provider, creditshelf obviously would like to see SMEs not limit themselves to traditional financing, but "to also examine alternatives where the newly gained flexibility of the company can be flexibly reacted to."
Prof. Dr. Dirk Schiereck, Head of the Department of Corporate Finance at TU Darmstadt and the study's scientific supervisor, explains:
"SMEs are on the right track at this point. Logically, flexible financing models can also be used to react much more flexibly to diverse situations. Such as when the order situation gets thinner with short notice." Financing expert Schiereck finds it problematic that banks "often still adhere to old-fashioned models, which is to some extent due to the more difficult assessment of intangible assets."
The study "Industrial SMEs and Financing 4.0" is based on a survey conducted in July 2018 by creditshelf, the designer of digital SME financing (www.creditshelf.com). A total of 244 financial decision-makers from mid-sized industrial companies (board members, managing directors and members of management) took part in the online survey conducted by a market research institute. The study was scientifically accompanied by Prof. Dr. Dirk Schiereck, Head of the Department of Corporate Finance at TU Darmstadt.

Sponsored Links by DQ Promote