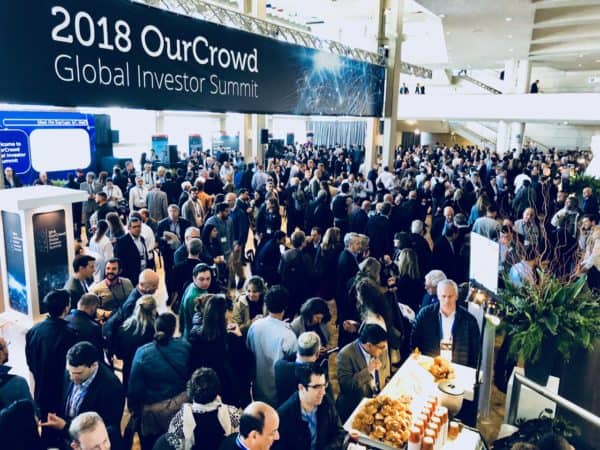 Global investment platform OurCrowd has announced it will host its 5th annual Global Investor Summit this coming March in Jerusalem, Israel. The event expects attendee registration to top 15,000 making it the largest investment crowdfunding conference in the world.
The theme for 2019 will be "Startups: Making a Global Impact," reflecting the impact of tech on society today.More than 1000 entrepreneurs, 300 VCs and 400 global corporations will participate. Top investors, policymakers and international media from 120+ countries are expected to participate in the benchmark event.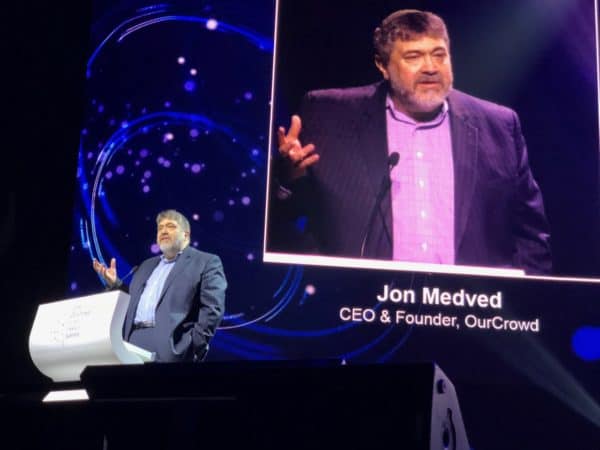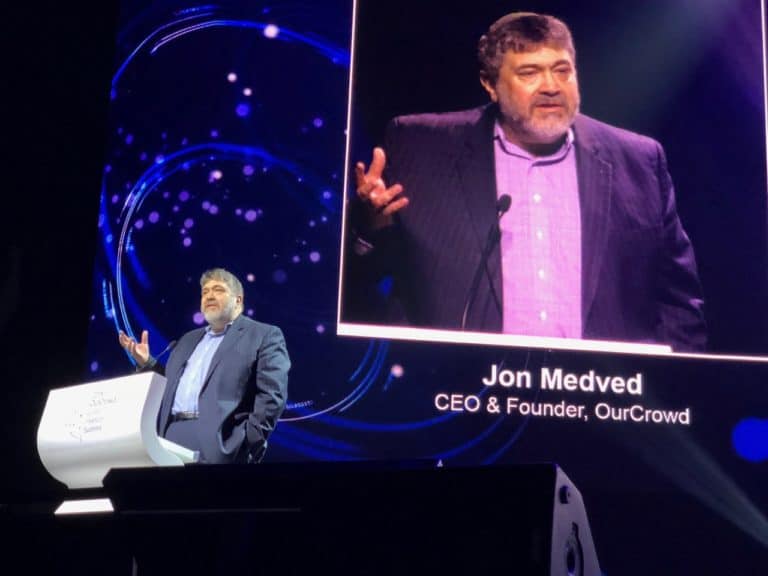 The Summit is also said to feature another kind of impact: the power of entrepreneurship to promote peace, through the creation of jobs and the alignment of interests.  The OurCrowd Summit will explore the challenges and opportunities represented by the innovation revolution including debates about the ethics of genetic editing, how society should prepare humans for the robotic future, and how today's technologies can address environmental crises.
"In only six years, OurCrowd is now recognized as Israel's most active venture investor and is on track to raise $1 billion by the end of the year for over 170 tech startups," said OurCrowd founder and CEO Jon Medved. "The Summit will celebrate the world-changing impact of startup innovation in healthcare, public safety, environment, mobility, cybersecurity, food, agriculture and more, and is an opportunity to connect our network of 30,000 investors to entrepreneurs, corporations, and venture capitalists, and together help drive the era of tech innovation."
Last year's Summit, OurCrowd reportedly facilitated 550 connections between multinational corporations and startup companies, driving value to the global innovation ecosystem.
Lisa Cohen, Investment Director of Innogy Innovation Hub, commented on the past years' Summit:
"Your summit was amazing, perfectly organized, exceptional content and great networking." 
OurCrowd Summit highlights for 2019 include:
Real impact, true stories: Top entrepreneurs and corporate innovation executives will share how they are deploying startup technologies to improve lives and disrupt industries – with examples like

MedTech companies using scanning technology that reverses spinal injuries, Drone technology helping search-and-rescue teams locate flood victims, IoT sensors deployed in AgTech to conserve water and increase crop yields.

2019 top tech trends: The hot, disruptive, and actionable tech and impact trends that VCs are watching.
Live deal launch: a unique in-person event for accredited investors to hear firsthand from the entrepreneur behind an exciting disruptive technology, then participate in its funding in real-time.
Hands-on demos and interactive spaces: Longevity Center, SportsTech Arena, Career Expo, AR/VR Pavilion, Open Mic startup pitches, and legendary after-parties.
The OurCrowd community consists of approximately 30,000 accredited investors from over 150 countries. To date, OurCrowd has raised over $800 million and invested in 170 portfolio companies and funds.