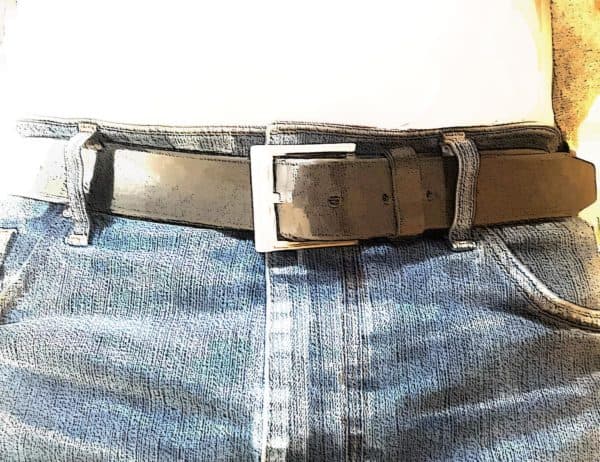 ConsenSys founder Joe Lubin announced in a company-wide letter last week that his company, Ethereum's largest private offshoot, will be regrouping for greater efficiency under the moniker "ConsenSys 2.0," Breakermag reports.
In the letter sent to employees at the end of the workday Friday, Lubin wrote:
"In ConsenSys 1.0, we built a laboratory instrumented to prove the moon existed, using complex engineering and math and creative philosophical arguments…Now we need a streamlined rocket ship to get us there, since the actual proof, ultimately, is in the landing."
Lubin was one of six co-founders (along with Vitalik Buterin, Mihai Alisie, Anthony Di Iorio, Charles Hoskinson and Dr. Gavin Wood) of Ethereum, a self-described," decentralized platform for applications that run exactly as programmed without any chance of fraud, censorship or third-party interference."
With funds from sales of ETH, Ethereum's native cryptocurrency, Lubin started ConsenSys in 2015.
The company bills itself as, "a global organism building the infrastructure, applications, and practices that enable a decentralized world."
ConsenSys builds apps on top of the Ethereum blockchain, a project that aspires to become a "world computer."
The sprawling company has reportedly doubled its employees to 1100 since February of this year, despite the fact that prices for most cryptocurrencies have declined all year.
ConsenSys also acquired Planetary Resources, an asteroid mining company, on October 31st of this year.
According to Breakermag, "Much of that growth (at ConsenSys) was funded by Lubin himself, who is said to be the world's single largest holder of ether."
ConsenSys has also been involved in multiple ICO (initial coin offering) fundraises.
Like many Ethereum startups, ConsenSys uses the terminology of decentralization (a notion of power distributed laterally) to describe company structures and operations.
Subsidiary companies are called "spokes," and ConsenSys says it has 50 "spokes" running in 29 countries now.
According to Lubin, the company, "essentially started as an experiment—as did Ethereum, as did bitcoin."
Now, however, ConsenSys must mature to handle what Lubin describes as,"a very competitive universe."
The company's early commitment to a culture of, "decentralization, worker autonomy, and project variety" must now yield to "focus and rigour":
"We must retain, and in some cases regain, the lean and gritty startup mindset that made us who we are."
According to Breakermag, projects at ConsenSys will now be, "judged on three metrics: revenue, or return on investment, which could mean projected future value rather than cash value today; benefit to the Ethereum ecosystem (as with protocol development); and social good, for which the means of assessment are still being determined."
Many Ethereum-based projects (around 2000 Ethereum-built tokens have been publicly traded; over 100 000 tokens created using an Ethereum portal) have been roundly criticized for failing to bring projects to fruition and/or generate revenues beyond the selling of crypto tokens themselves.
While explaining the letter and changes, Lubin told the publication:
"We're going to get a lot more rigorous in terms of milestones and timetables…(a process that could involve) dissolving projects if we've come to the conclusion that our earlier assumptions were incorrect."
Breakermag says ConseSys hopes to relocate employees from closed projects, "But Lubin is not ruling out layoffs."

The company says it now has a team in place looking at how to streamline, and that the group has already reduced travel expenses.

ETH, the cryptographic token or "cryptocurrency" generated by Ethereum's blockchain software, was trading at $1400 last January, but the price briefly dipped below $100 this November.

Ethereum is not the only crypto-token "ecosystem" to have suffered in the protracted crypto bear market of 2018.

The platform Steemit recently laid off 70% of its employees, and a project called Spankchain, a porn service that pays SPANK tokens to "cam girls," recently announced it was cutting office staff to 8.

Lubin names, "price overhang in bitcoin is affecting all the different tokens…(and) Lots of ICOs [are] selling tokens," as contributors to ETH's price decline.

Another factor not mentioned by Lubin may be last month's well-publicized settlement between the US Securities and Exchange Commission (SEC) and the sellers of the Paragon and Airfox ICO's.

The precedent-setting settlement obliges Paragon and Airfox to register as securities, pay fines of $250 000 each and reimburse any "harmed" ICO investors who ask.

The settlement has implications for all ICO-sellers who sold to US investors, especially after the infamous DAO hack on Ethereum, after which the SEC began more explicitly communicating that ICO's resembled securities.

Lubin is still optimistic about the prospects of crypto and Ethereum's potential to create a "decentralized web," a notion characterized as naive and even fraudulent by seasoned Bitcoiners, among others.

Detractors or no, Lubin says ConsenSys will continue to move forward with an "expanded purview" to increasingly include the fields of AI and the Internet of Things (IoT).

Sponsored Links by DQ Promote