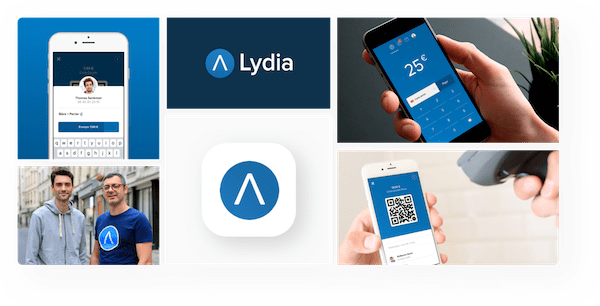 Lydia, the French mobile payments firm, announced on Tuesday it is now offering Google Pay to all its Android users. The new service will allow users to contactless pay for their items.
As previously reported, Lydia was launched in 2013 and claims it has become an "essential" app for 18-35 years olds. The company revealed it hit one million users are the end of 2017 and 2,000 accounts are being created daily.
"Internationally acclaimed for its innovation and excellent user experience and buoyed by the increasing trend towards mobile payments, Lydia's objective is to become an undisputed part of Europeans' daily lives. The startup is one of the pioneers of the cashless revolution which is sweeping across most of the planet – from China to Sweden."
Lydia's iPhone and Android apps notably enable users to pay anyone easily. Users may pay a friend (for rent, drinks, movies), pay professionals (restaurants, taxi drives, doctors) and pay online purchases: it's easy, it's 100% secure, and it's free. Lydia noted that upon spending more than €30, users would need a code, facial recognition, or fingerprint to confirm the payment. Anything less than €30 does not require anything other than an unlocked screen.
The launch of Google Pay comes less than a year after Lydia secured €13 million through an investment round, which was led by CNP Assurances with participation from XAnge, New Alpha AM, Oddo BHF, and Groupe Duval. At the time of the investment, Cyril Chiche, President and Co-founder of Lydia, stated:
"Now, more than ever before, Lydia is one of the major players in the cashless revolution gaining pace across Europe. We'd like to thank our existing investors for their ongoing trust, and we are thrilled to welcome CNP Assurances onboard. These enriched means will allow us to go even faster and further towards providing the 500 million citizens of Europe with the best-adapted interface for their money."
Sponsored Links by DQ Promote