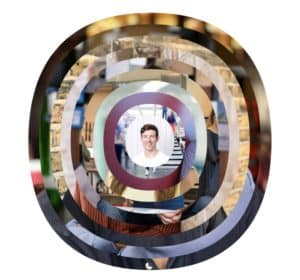 Prominent investment crowdfunding platform SyndicateRoom has published an interesting report outlining the fastest growing businesses in the UK. According to "Top 100: Britain's Fastest Growing Businesses," the UK is a noted hub of tech innovation. In fact the report states, in 2017 the number of new tech businesses set up in the UK jumped by nearly 60%.
But Brexit may undermine this status.
The authors state that the European Investment Bank (EIB) invests solely in European ventures. In 2016, 27% of the EIB's backing went into UK early-stage firms. The EIBs participation drives validation, interest, and additional investment. What happens when this goes away?
"There's no getting away from the fact that EU venture funding is the single largest source of startup capital on the continent – and with Brexit looming, UK early-stage finance is at risk of drying up … Brexit is happening, and it's already affecting the status quo. If the UK wants to remain at the edge of innovation, we need to find a new way to collaborate."
So what is that new way? Well, the British government is definitely part of the equation but platforms like SyndicateRoom are vital variables that can promote and help raise capital for promising young firms. SyndicateRoom is unique in the fact that smaller investors can participate alongside professional angels thus there is a higher degree of investment vetting.
The report incorporates a series of ten different entrepreneur interviews which provides anecdotal experience as to how challenging it is to get up and running and funded. One of the questions asked of most of these firms is "How have you found the process of securing funding for the company?" And no, the answers are not all the same but every company must manage this challenge, for example, one response explains:
"I think the biggest challenge as a founder when you are fundraising is that it's your second job. And your full-time job is already doing 16 people's jobs anyway. So you suddenly find yourself in a place where you have 30 jobs to do."
This is an interesting report which provides helpful perspective into the diverse and robust startup scene in the UK which benefits from a solid online capital formation ecosystem. Let's hope the UK effectively manages Brexit created vulnerabilities and next year's report once again shares a vibrant early stage venture scene.
---