Hyperledger, an open source collaborative effort created to advance cross-industry blockchain technologies, announced on Wednesday that Alibaba Cloud, Citi, Deutsche Telekom, we.trade and 12 more organizations have joined the project. This news came during day one of the inaugural Hyperledger Global Forum, which took place in Basel, Switzerland.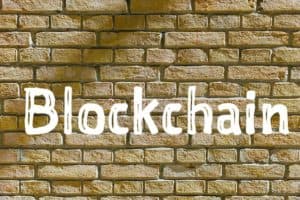 Hyperledger describes itself as a multi-project, multi-stakeholder effort that includes multiple enterprise blockchain and distributed ledger technologies. These projects are the result of the hands-on, collaborative efforts of contributors around the world who strive to develop and maintain the code for the frameworks and tools as well as provide governance and organizational resources.
"Hyperledger enables organizations to build solid, industry-specific applications, platforms and hardware systems to support their individual business transactions by creating enterprise-grade, open source distributed ledger frameworks and code bases."
The latest general members to join the community are the following:
Alibaba Cloud

BlockDao (

Hangzhou

) Information Technology
Citi
Deutsche Telekom
Guangzhishu (

Beijing

) Technology Co. Ltd
Guangzhou Technology Innovation Space Information Technology Co., Ltd
KEB Hana Bank
HealthVerity
MediConCen
Techrock (formerly Walimai)
we.trade
Xooa
Speaking about the additional members, Brian Behlendorf, Executive Director at Hyperledger, stated:
"The growing Hyperledger community reflects the increasing importance of open source efforts to build enterprise blockchain technologies across industries and markets. The latest members showcase the widening  interest in and impact of DLT and Hyperledger."
Hyperledger added it supports an open community that values contributions and participation from various entities, including pre-approved non-profits, open source, projects and government entities can join the project at no cost as associate members. Associate members joining this month include Association of Blockchain Developers of Saint Petersburg, Business School of Hunan University, Sun Yat-sun University and Wall Street Blockchain Alliance.