London based Fintech TransferGo has closed on a Series B funding round in the amount of $17.5 million according to the company. The funding was led by Vostok Emerging Finance and Hard Yaka from Silicon Valley. Revo Capital, U-Start Club and Practica Capital also participated in the round.
TransferGo recently closed a crowdfunding campaign on the Seedrs platform. The company raised €11.1 million backed by over 1000 investors. The company crowdfunded at a pre-money valuation of €58,742,945.
TransferGo says this round will be segmented into two tranches with the first taking place next May. Additional details on the structure of the investment were not provided.
TransferGo launched a free international money transfer service in October. The company claims a user base of over 800,000 and provides transfer services to 47 different countries. It's tech can deliver international transfers in under 30 minutes.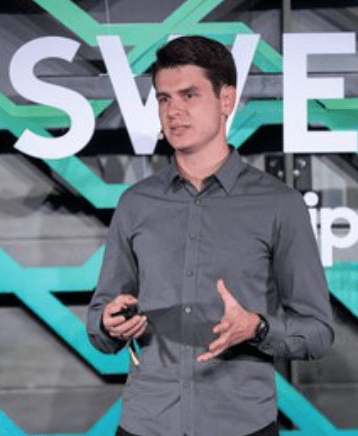 CEO and cofounder Daumantas Dvilinskas welcomed Greg Kidd from Hard Yaka to their board calling his experience invaluable. Kidd, an initial investor and advisor for both Twitter and Square:
"After growing 100% year on year we'll now accelerate that growth even further. We'll use this funding to fuel our international expansion and increase market share particularly across Turkey, India, Ukraine and Russia and continue to develop new products and services for our customers."
Kidd said he was delighted to partner with the Fintech as they enter this next stage of growth:
"With their laser focus on customer service and product innovation, they are truly one of the most exciting consumer finance companies in Europe. We've recently seen them launch products like Ripple-enabled real-time transfers and a completely free service, we have no doubt the customer experience with TransferGo will keep going from strength to strength."
Transfers and payments is a hot sector of Fintech. Traditionally the realm of banks and analog services, Fintech firms have quickly moved to disrupt established players by providing superior services at a lower price point.