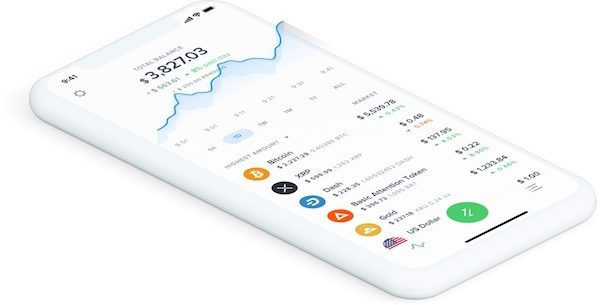 Uphold, a U.S.-based digital finance platform, announced on Thursday the launch of its mobile app for Android and iOS smartphones. Founded in 2013, Uphold revealed its mission is to create trusted access to digital money and finance services. Since launching, the company has notably fought to provide a fairer, easier, and more affordable system.
"We favor speed, simplicity and ease of use over complexity. We put security and transparency first. Our commitment to transparency sets a new standard for the industry. Unlike banks, we are fully reserved: we hold assets to match our obligations and publish both in real time."
Uphold reported the new app makes it easier to manage your portfolio and conduct seamless transactions on-the-move. The app will also soon allow Uphold members to earn a return of 2-5% on their digital holdings, as well as access cheap, crypto-secured loans. Key benefits of the mobile app include:
Portfolio view: check your total balance instantly, and over different periods
Asset tracking: monitor the value, market rate, and performance of each of your holdings at a glance
Greater transparency: see your limits, plus fees, at the start of any transaction
Asset tickers: access real-time and historic pricing data for all your holdings
App-specific passcode options such as FaceID and fingerprint recognition
Two-factor authentication and location-based security for account log in
Uphold went on to add that as an Uphold member, users can buy, sell and trade between more than 30 currencies, deposit and withdraw value to/from their account, and send value to anyone with an email address – all from their smartphone.