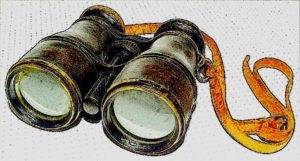 The Chinese government is looking to create a cryptocurrency that will allow it to better monitor the financial conduct of citizens and institutions, Bloomberg reports.
Software developers at the People's Bank of China have registered 78 digital currency patents since 2016, and, as of August, had registered 44 patents for "blockchain," a type of database technology that settles transaction data automatically and simultaneously across numerous ledgers simultaneously.
Theoretically, blockchains are "immutable," meaning the system's records cannot be altered or forged once settled because the data is buried across the system under layered encryption that cannot be peeled back.
A Chinese national cryptocurrency was first proposed publicly by former Chinese central bank Governor Zhou Xiaochuan before his retirement in March. The project was further described in an article by PBOC Deputy Governor Fan Yifei published earlier this year.
According to Bloomberg, patents filed by the central bank describe a system in which individuals and firms would download wallet software to their mobile devices and use these wallets to swap yuan for digital cash, cash that could then be used to make and receive payments.
But unlike with privately-held digital cash-transmission and tracking systems, information from which must be subpoenaed in the west, a state digital cash system could be inspected at a government will, and could, theoretically, "track every time money changes hands."
Such a system could also be used by governments to monitor banks and make sure they are upholding government policy and standards.
Bloomberg adds:
"Fan suggested in his article that banks would need to submit daily information on transactions and that there would be caps on transactions by individuals."
At the end of 2016, statistics showed that over 90% of Bitcoin transactions were being conducted in Chinese yuan, suggesting the instrument may have been used for capital flight.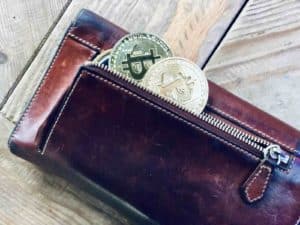 Patents registered by the central bank show the state digital currency system working like this, Bloomberg writes: consumers and businesses would download a mobile wallet and swap yuan therein for the new digital money, a cryptocurrency they could then use to make and receive payments.
Early users would only be allowed to use the currency in straight payments and not for investing so as to mitigate the new currency's impact on Chinese monetary policy.
Other patents suggest the currency system could possibly be programmed to block transmissions to sanctioned individuals or entities.
Currency compliance and digital monitoring are usually framed as a matter of enforcing reasonable lawfulness, but in China, they are increasingly being used to curtail political dissidence.
The country is already using its "social credit program" to limit the free-movement of at least one journalist that wrote about corruption in the PBOC
The country is also looking at how blockchain can underpin its other online and terrestrial surveillance systems.