Chime, a U.S.-based app-only bank, announced earlier this week it is on track to open more than 100,000 bank accounts per month and expects to reach one million total this quarter. The banking group claims that with more than 750,000 bank accounts opened to date and over $2.5 billion in total transaction volume, it has emerged as the clear leader in the challenger banking segment.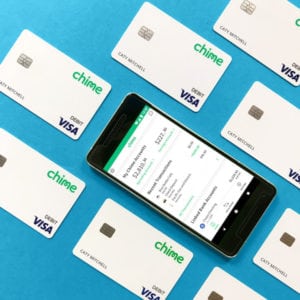 As previously reported, Chime is on a mission to help its members lead healthier financial lives. The company's service is described to help customers avoid feeds, save money automatically, and improve their finances.
"We've created a new approach to banking that doesn't rely on fees or profit from members' misfortune or mistakes. Chime Members get a debit card, a Spending Account, a Savings Account, and a powerful app that makes financial automation simple and keeps members in control. The Chime app is available for iPhone and Android devices and has been featured as one of the best new Money Management apps on the App Store."
Chris Britt, CEO and Founder of Chime, stated:
"Traditional banks are failing to meet the changing needs and expectations of millions of Americans. There's too much friction in consumer banking, and the days of big banks profiting from customer misfortune are ending. Your bank shouldn't be your adversary. We make banking easier and help our members achieve long-term financial health."
Chime went on to add that its members avoided more than $225 million in potential overdraft fees from traditional banks in 2017 alone while putting over $72 million into savings accounts with help from the bank's automated savings tools.