The Indian media platform Inc42 just released its Indian Tech Startup Funding Report 2018. According to the report, during 2018 Indian startups received $11 B total funding across 743 deals. While in 2017, 4 startups took away a little more than half the funding $6.9 Bn, in 2018 nine key raises reaped in $5.4 Bn of the total $11 Bn.
"The Indian startup ecosystem is surely maturing as evident from the positive growth in the funding in growth and late-stage startups, however, the drop in seed stage funding implies that the ecosystem has a long way to go," observed Inc42 Editor-in-Chief Pooja Sareen. "Uncertainties like angel tax dilemma, copyright infringement, surveillance order and E-retail bill cap are robbing India the capital inflow observed in other global startup hubs like the US, UK and Israel."
Additional key highlights from the Indian Tech Startup Funding Report 2018 include:
While the number of deals declined by 21% and the total funding amount decreased by 16%
Fintech (by deals) and ecommerce (by amount) emerged as the top sectors for startup investments
Bengaluru emerged as the top city with the maximum number of funding deals
11 Indian startups entered the unicorn club in 2018
Relating to the first point, Inc142 saw  a significant drop in 2018— 40% in comparison to 2017 — in funding deals in the early stage:
"From 551 in 2017, the number of deals in the early stage came down to 331 in 2018. Growth-stage deals remained almost the same while late-stage deals registered an 18% growth as compared to 2017," reported Inc142.
Indian #Fintech (by deals) and ecommerce (by amount) emerged as the top sectors for startup investments in 2018
With consideration to its Business Model Analysis, Inc142 saw the B2B-B2C model had the highest percentage share (41.1%) in the total number of deals. In addition the platform noted that B2B-B2C netted 52.68% of the total amount invested in 2018 while the total investment in this model in 2018 — $5.7 Bn — fell by 27.46% as compared with 2017.
Within the sector Inc142 observed, "Fintech secured the maximum number of deals at 121, while ecommerce took away the maximum funding with $2.1B in investments.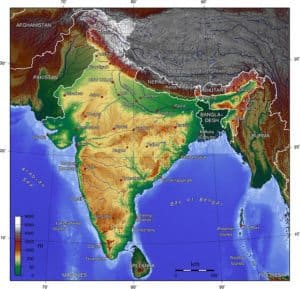 Does location matter? Yes: Bengaluru led with 247 deals in 2018; Delhi/NCR was close second, with 224 deals. The news platform indicated that  both investor participation and unique investors decreased by 17% from 1.9K in 2017 to 1.6K in 2018 and 1.1K to 0.99K. 90% of angel investors opted to make a single investment while only 1% made more than 3 investments in 2018. Among those angels include Rajan Anandan and Binny Bansal with 6 deals each. Accel Partners India (28 deals) and Sequoia Capital India (24 deals) ranked the highest VC firms.
During last year, more than 122 M&As reportedly occurred within the Indian Tech startup ecosystem.
As for 2019, Inc142 made some predictions:
"Funding expected for 2019 is $13.5 Bn through 936 deals, however, the funding gap observed in 2017 and 2018 will continue in 2019 where a handful of startups will be attracting a major chunk of the funding."
Headlining Indian news at the moment is the capture of crypto scammers that bilked investors out of 5 billion rupees (~$71.6 million USD). Last week, Indian police cautioned Jammu locals not to invest in cryptocurrencies.