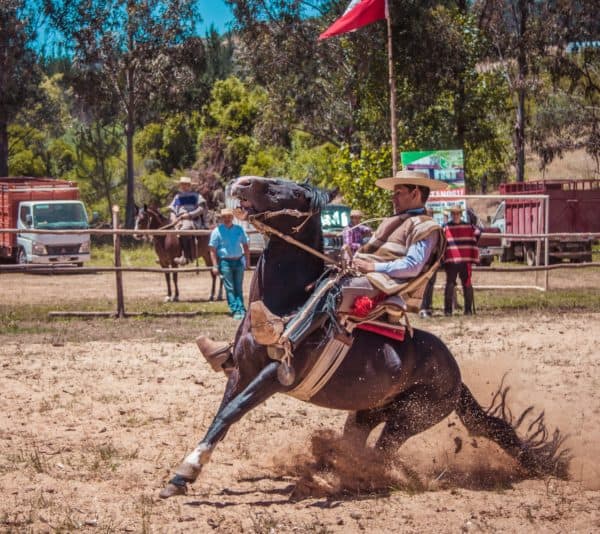 "Due to the boom that the commercialization of these assets," profits from the sale and trading of bitcoins and other cryptocurrencies are now taxable in Chile, Diario Bitcoin reports.
Chilean tax authorities have added a special provision to tax form 22, a deliberately vague, catch-all section for the declaration of:
"…other…and / or third-party income from companies that declare their effective income and do not declare it according to full accounting…"
Now, "for the first time in the history of the country," tax form 22 contains explicit language requiring the declaration of:
"…the income from the sale of foreign currencies of legal course or assets digital / virtual, such as cryptocurrencies (for example, bitcoins)."
According to Diario Bitcoin, the Chilean tax authority, the SII:
"…decreed last year that digital currencies were not subject to the payment of Value Added Tax (VAT) , but ruled that they should be considered for the calculation of Income Tax,  which must be paid annually."
The same decree defined bitcoins and other cryptocurrencies/digital tokens "'intangible assets'…not subject to the tax measure."
The director of the SII also reportedly issued an official letter last May confirming that crypto trade profits were not covered under VAT provisions.
But the same letter also required exchanges and traders to identify themselves for monitoring:
"People who commercialize these assets had to register these operations on tax-exempt invoices with the purpose…that the tax agencies could monitor the operations."
Since then, a surging interest in cryptocurrencies appears to have spurned the SII to enhance their "monitor(ing)…(of) operations carried out with these currencies," to include traders and holders.
Diario Bitcoin writes that some regard the tax inclusion of crypto as a means of "legitimizing" them in an environment "not yet properly regulated":
"For the time being, the legal status under which digital currencies can be classified remains under discussion, so transactions with these assets fall into a domain that is considered by local law experts to be "a-legal." Some people consider tax measures positive because they offer legitimacy to cryptocurrencies."
Sponsored Links by DQ Promote