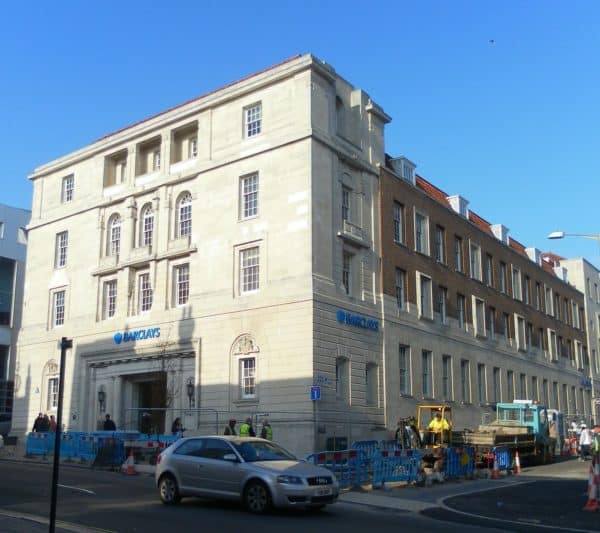 Barclays announced on Wednesday a significant expansion of Rise New York, which is one of the banking group's global locations providing a co-working, mentoring, and events space in its Rise FinTech ecosystem. According to Barclays, Rise New York is currently home to more than 60 start-ups.
Along with the expansion of Rise New York, Barclays reported that participating companies in the Barclays Accelerator, powered by Techstars program, will now also be eligible for Rise Growth Investments, new investment capital of £10 million per program.
Barclays reported that the Rise New York expansion will transform the location to the network's largest site with five full floors spanning over 66,000 sq ft, capable of hosting up to over 200 businesses. It will also feature a state-of-the-art events space, an auditorium, and a recording studio. It was revealed that with Barclays' new Innovation Technology R&D center, it will be used to host numerous innovation events and learning sessions that will be open to the public.
While sharing more details about Rise New York, John Stecher, Chief Innovation Officer at Barclays stated:
"The FinTech community is growing faster than ever with a number of game-changing start-ups. With the expansion to create our largest-ever Rise site, not only can we give those in our Accelerator program the room to grow – we can also help to house more of the best and brightest innovators. We're excited to further build relationships that foster growth for start-ups, and opportunities for Barclays to work directly with businesses transforming the financial services industry."
Barclays also reported that Rise Growth Investments will solely be focused on the companies. The funds will reinforce Barclays' commitment to fintech innovation as well as deepening the ecosystem of entrepreneurs, companies, and innovation they have built. Barclays added:
"The funds will enable Barclays to invest in strategically-relevant companies participating in the program, bringing growth to both the start-ups and the bank. Barclays already has significant commercial agreements with several Accelerator alumni including Sigma Ratings, Crowdz and Simudyne, helping transform the way Barclays does business. The ability to lean in with additional equity investment further strengthens these types of partnerships."
Sponsored Links by DQ Promote