The government of Ireland is showing their support for the emerging blockchain technology sector by hosting a hackathon called Blockathon Ireland. Hosted by the Department of Public Expenditure and Reform in association with The Department of Finance, the hackathon seeks to highlight real-life use-cases of Distributed Ledger Technology (DLT) in public services.
While finance is frequently promoted as the big beneficiary of blockchain, the tech has been identified as holding promise for a host of industries. Ireland points to the example of medical device tracking in the HSE, to verifying data and tracking State Aid for Enterprise Ireland.
The overall goal of the state-sponsored venture is to develop a deeper understanding of what potential blockchain technology has to be utilised in public services to improve current processes, development, citizen user experience, efficiency and more.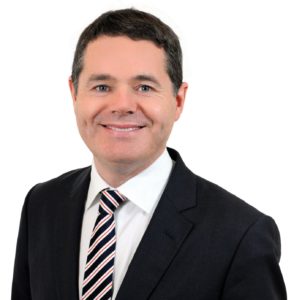 The Irish Minister for Finance and Public Expenditure and Reform, Paschal Donohoe TD, stated:
"Blockchain technologies have proposed new economic, business, social and technological models that have the potential to significantly impact business and society. As part of Our Public Service 2020, our Government has pledged to drive innovation in policy design and service delivery, as well as promote a culture of innovation across our public service. We believe this can partially be achieved through the use of novel and alternative mechanisms, new platforms and unusual channels. Consulting and engaging experts on innovation from across the public sector, academia and the private sector to share ideas is a valuable action under the strategy, and this hackathon offers an opportunity to do so."
Donohoe has previously been engaged with an "intradepartmental working group" he launched in 2018 targeting blockchain and virtual currencies.