Insurance and protection-as-a-service company, Setoo, announced last week it has formed a new partnership with Invia Flights Germany GmbH, an Invia Group company, to independently design and distribute new types of insurance products that are personalized, transparent, and offer immediate compensation with no claim process required,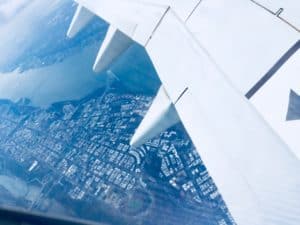 Setoo reported that with its platform Invia Flights Germany may "differentiate its customer journey and accelerate its business." The platform also enables contextualizing offerings according to specific travelers and trips, ensuring that the right solution is delivered to the right customer. While sharing more details about the collaboration,  Balint Gyemant, CEO at Invia Flights Germany, stated:
"At Invia Flights Germany we pride ourselves in offering our customers perfectly tailored solutions. Setoo's parametric-based platform facilitates our approach, enabling us to serve our customers' needs even better. We have implemented Setoo's platform and began offering protections such as flight delay and cancellation. With numerous options to build and test additional new products, we provide more intelligent products within the customer journey. I'm confident we'll enjoy enhanced brand loyalty and therefore see increased conversions."
Noam Shapira, Co-CEO at Setoo, added:
"We are proud to be chosen by Invia Flights Germany and are excited to collaborate on delivering insurance and protection products that are relevant and loved by today's consumers. Invia's innovative and customer-centric approach is impressive, and their customers will be first to benefit from worry and hassle-free insurance products, which cover risks related to exogenous events that could ruin their customer journey."
Founded in 2017, Setoo's fully automated SaaS platform that enables e-business to build tailor-made protected products. The company is one of the startups funded by Kamet, which is the insurtech startup studio backed by AXA Group.