Terra, a project building the next-generation payment system based in Singapore and Korea,  has partnered with South Korean based Fantom, a DAG-based smart contract platform for real-time cryptocurrency payments, to accelerate the mainstream adoption of its stablecoin. Terra and its alliance of eCommerce partners will join forces with Fantom and the Fantom Enterprise Alliance to bring blockchain-based payment systems to both online platforms and offline retailers across various industries.

"We believe that wide adoption is key to creating a successful stablecoin. Ultimately, trust in Terra will come from the ability to easily use Terra to purchase goods and services we value in everyday life," explained Terra Co-founder Terra Daniel Shin. "Terra has worked tirelessly to develop a stablecoin suitable for mainstream adoption, and we are excited to partner with Fantom and its Enterprise Alliance to provide a blockchain payment solution to offline retailers and consumers across all industries."
Together, Terra and Fantom plan to address the challenges of cryptocurrency adoption among enterprises by releasing Terra's SDR-pegged stablecoin on Fantom's blockchain platform, Opera (not to be confused with The Phantom of the Opera). Fantom has partnered with key players in a wide array of industries to build the Fantom Enterprise Alliance.
[email protected]_money partners #DAG-based #smartcontract platform @FantomFDN #blockchain #cryptocurrency #crypto #terra #stablecoin
Most notably, Fantom forged a partnership with the Korea Food-Tech Association—an organization with over 90 food tech member companies valued at around $177 billion USD. Industry giants Oracle and SBCK (a subsidiary of SoftBank Korea) are also onboard as major strategic partners. This partnership allows Terra to expand the use case of its stablecoin and enables Fantom to provide its partnering enterprises, developers and dApp consumers with a reliable method of payment.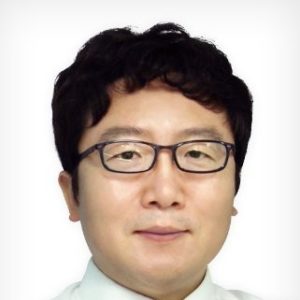 "Since day one, Fantom has been dedicated to its vision of creating a decentralised world driven by the mainstream adoption of cryptocurrencies and emerging technologies," added Fantom CEO Dr. Byung Ik Ahn. "We share a common vision with Terra and are excited to find ways both companies can collaborate in the online and offline payments market. Terra is a leading project backed by industry giants, and together, we will reform the payments industry. "

Fantom began 2019 with a new listing in OKEx's partner exchange, CoinAll while Terra worked on new crypto programs in Mongolia. Terra Alliance, with its collective, annual transaction volume of $25 billion and 45 million users, aims to build the future of money by developing a stablecoin and a blockchain payment system. Its growth is propelled by an eCommerce alliance across Asia, which includes TMON, Baemin, and Carousell.

Crowdfund Insider reached out to Terra's Daniel Shin via email for more information about the platform, specifically if Terra is sufficiently capitalized:

"We raised $32 million during our seed round, which was more than our target.  We have a great relationship with our investors, who are eagerly waiting for our upcoming product launch. We have also put in place a number of safety measures to ensure that fraudulent activities won't take place, and have been working closely with financial institutions to ensure that our product is compliant with local regulation."

Sponsored Links by DQ Promote