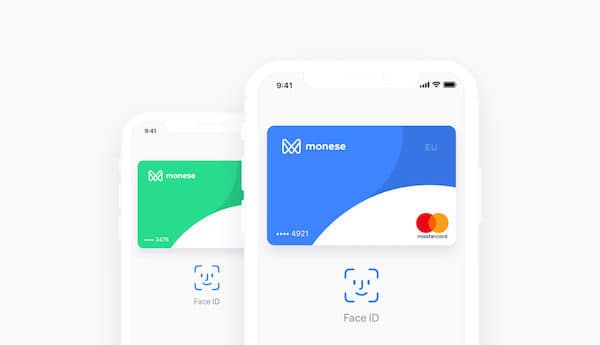 Digital challenger bank Monese announced on Tuesday it is now offering Apple Pay for all personal Monese cards across the UK, France, Germany, Italy, Spain, Finland, and Ireland. According to Monese, customers may now make payments from both their UK or European Monese cards, easily and securely, either in person using their iPhone (SE or higher) or in iOS apps and on the web.
"We live in a world increasingly reliant on digital and contactless payments. With this in mind, we're excited to be enhancing our smart, simple banking experience with integrated payment solutions like Apple Pay – and to be offering our customers what is one of the easiest and safest methods of contactless spending currently available."
Monese also reported that Apple's mobile payment service is accepted across the world and purchases can be made with just a tap of a phone at any vendor, transport terminal, shop or hotel accepting contactless payments.
"Simply open the Monese app and navigate to the 'Card' screen. There you'll be able tap the 'Add to Apple Wallet' button – and you're done! Just open your Apple Wallet and you Monese card will appear there, ready for use. You can also set up your card straight from the Wallet app, by tapping the + icon and following the instructions. If you're already using Apple Pay with other payment cards, and you'd like Monese to be your go-to option, open the 'Wallet' app and drag the card to the front of your Wallet."
Along with Monese, UK digital bank N26 also announced it is offering Apple Pay to its UK customers as well. N26 noted that Apple Pay doesn't store credit card information on any mobile device or shares it when customers pay, it is considered more secure than normal credit card payments.