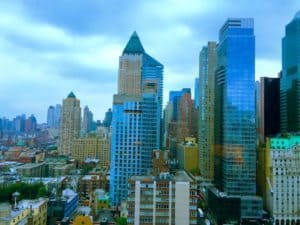 CrowdStreet, a real estate crowdfunding platform providing access to commercial real estate for smaller investors, is reporting "extremely high demand" for their first ever blended portfolio offering.
Announced last October, CrowdStreet states that the portfolio saw significant demand during a period of exceptional market volatility. Apparently, the fund closed in just one month raising $4 million above its initial target of $5 million.
When first revealed, CrowdStreet said their team created the Blended Portfolio to target the middle market strategy while enabling easy diversification. CrowdStreet typically focuses on "institutional-quality assets that are valued between $15 million and $50 million" that are not as appealing to institutional investors.
CrowdStreet Blended Portfolio (CSBP)
The targeted return for the Portfolio was pegged at 16% – 18% with a dividend of 4% to 6%. To date, CrowdStreet says 199 investors have joined in on the fund with an average investment of $45,549.
A point of note is the fee associated with the Portfolio. CrowdStreet states that their take is an annual management fee of 1% based on assets. They compare this to non-traded REITs charging rates as high as 9 to 10% plus possible upfront commissions.
CrowdStreet claims a community of around 3000 active investors which have invested over $450 million since platform launch.
CrowdStreet plans a second fund towards the end of Q1.