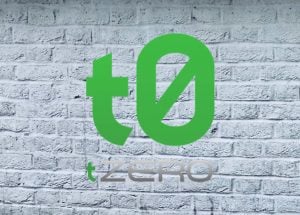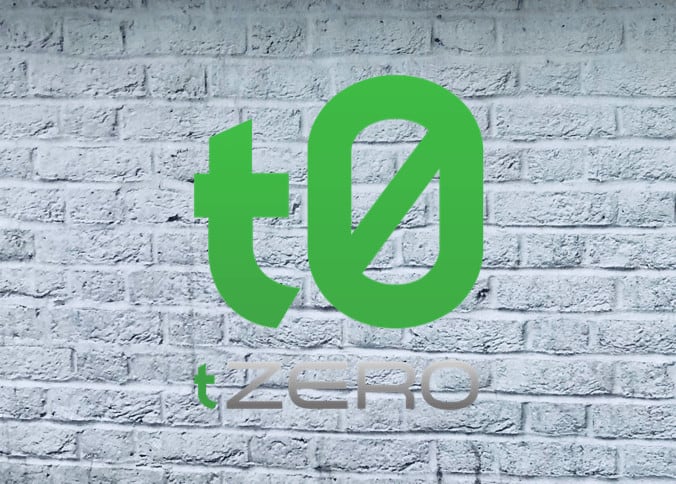 Overstock (NASDAQ:OSTK) has issued a release that touts the accomplishments of its blockchain focused securities platform tZero. Overstock is, of course, a discount e-commerce platform – not exactly a business that one would expect to seek to disrupt the financial services industry.
But founder Patrick Byrne was an early convert to the promise of blockchain technology and the potential to alter the traditional securities industry. At the end of last month, tZero – a subsidiary of Overstock, launched trading in security tokens starting with its own equity offering.
These blockchain based securities may now be bought, and sold by accredited investors in partnership with introducing broker-dealer, Dinosaur Financial Group. Trades are executed on the regulated alternative trading system (ATS) operated by tZERO subsidiary PRO Securities.
Overstock states that tZero's odyssey is an "incremental and iterative journey of innovation" dating back to Overstock's involvement in blockchain in 2014 with the founding of Medici Ventures. The subsidiary was created to "apply blockchain technologies to existing industries to eliminate middlemen, democratize capital, and rehumanize commerce." In 2016, Overstock issued its preferred digital security.
tZERO notes that it provided the technology behind trading of the "first SEC-registered digital security in the world."
The series of tZero milestones, as shared by Overstock, are listed below.
April 2015: Overstock filed a shelf registration statement on Form S-3 with the U.S. Securities and Exchange Commission (SEC) to register digital securities, with the ownership and transfer of these securities recorded on a proprietary, blockchain-based ledger.
October 2015: PRO Securities filed with the SEC an amendment to its Form ATS, which, among other things, described transactions in digital securities. PRO Securities subsequently filed additional amendments to its Form ATS.  In accordance with SEC rules, each amendment was filed at least 20 calendar days prior to implementing any material changes to the operation of PRO Securities ATS.
December 2015: The SEC declared Overstock's shelf registration statement effective.
December 2016: Overstock issued the first SEC-registered digital security in the world, the Blockchain Voting Series A Preferred Stock (OSTKP), using tZERO-developed technologies and OSTKP began to trade on the PRO Securities ATS.
December 2017 to August 2018: On December 18, 2017, tZERO launched a Security Token Offering, which closed in August 2018.  The offering was conducted pursuant to exemptions from the registration requirements of the Securities Act of 1933.  Approvals were neither required nor provided by the SEC or the Financial Industry Regulatory Authority, Inc. (FINRA) for any registration statements, offering documents, or Forms ATS in connection with the offer and sale of securities in the Security Token Offering; tZERO's trading architecture or platform did not require or receive their express approval in order to trade digital securities or use blockchain technology.
June 2018: tZERO and BOX Digital Markets LLC entered into a joint venture, which is expected to become the world's first regulated exchange for trading security tokens.  The joint venture is seeking approval from the SEC prior to beginning operations.
October 2018: tZERO completed the issuance of tZERO security tokens to investors who had fully funded signed agreements for future equity (SAFEs) prior to the August 2018 closing of the Security Token Offering.  tZERO raised $134 million from over 1,000 global investors during the offering.  Later that month, tZERO open-sourced its token contracts.
November 2018 to January 2019: Prior to trading commencing of tZERO security tokens on the tZERO platform, tZERO, Dinosaur Financial, PRO Securities and a FINRA member broker-dealer that would clear the trades in the tZERO tokens, met with the FINRA to present the mechanics of the tZERO Platform in connection with the trading of tZERO security tokens.  In addition, PRO Securities filed an amendment to its Form ATS with the SEC in December 2018 in connection with the proposed trading of tZERO security tokens on the PRO Securities' ATS.  On or around January 10, 2019, FINRA staff approved the Fully Disclosed Clearing Agreement between Dinosaur Financial and the clearing firm, which governs the clearing of Dinosaur Financial customer trades executed on the PRO Securities ATS.  Following that, Dinosaur Financial began onboarding accredited investors as customers to facilitate the trading of the tZERO security tokens.
January 2019: tZERO obtained a patent from the United States Patent and Trademark Office for a system that can take orders to trade "digital transactional items" such as securities, tokens, shares, cash, and other assets from broker-dealers and then translate the orders into crypto orders on a digital trading platform or exchange.
January 24, 2019: tZERO announced the commencement of trading on the platform of tZERO security tokens by accredited investors.
There may be a bit of chest pounding here, or simply a need to set the record straight (while providing exact dates). There are always plenty of claims of being "first" in transformational innovationn and Fintech/blockchain is no different. As the saying goes, success has many fathers and failure is an orphan. But we are certain that tZero has earned many firsts when it comes to the emerging security token industry.

Sponsored Links by DQ Promote