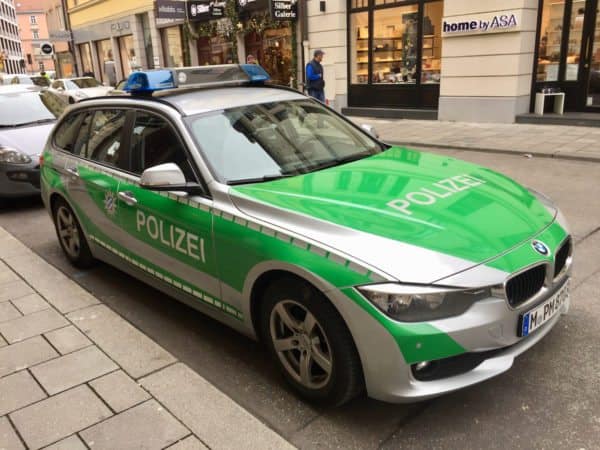 Five men and one woman have been arrested in Klingenthal, Germany and are charged with stealing 220 000 Euros ($249 843 USD) worth of electricity to run a cryptocurrency mine consisting of 49 computers housed in an industrial facility, Freie Presse reports.
Officials reportedly detected a large drain on electricity supplies emanating from somewhere in the Zwickau Vogtland areas and honed in on the illegal operation through a series of raids.
121 personnel, including police from a mobile task force prosecutors and tax inspectors, searched eight properties in the targeted regions.
As well:
"Experts from the Cybercrime Competence Center Saxony (SN4C), founded in 2014 at the State Criminal Police Office , participated in the investigation."
The teams eventually unearthed the illegally-powered crypto mine located in the former facilities of a firm called PGH Elektro.
Prosecutors say the energy consumed by the mine, which may have been running continuously since early 2017, is equivalent to the power consumed by 30 households.
Of the 49 computers seized, "30 were equipped with special hardware for the extraction of cryptocurrencies. 80 graphics cards were installed in the system(s)."
Because crypto mines, once built, can be run almost autonomously and often remotely, the largest expense involved is usually electricity costs, costs which, in bear markets, can sometimes exceed the market value of the cryptocurrencies produced.
Crypto networks, including Bitcoin and Ethereum, are processed and secured by an energy-intensive process of math-crunching used to encrypt the network.
Participants that "mine" the network compete to guess numbers used to encrypt the data, and when successful, win "block rewards" of cryptocurrencies, which are then used to pay operating expenses.
Because so much power is required, crypto mines are typically located in China, Scandinavia, Latin America or other regions with cheap, plentiful and/or subsidized power.
Germany is reportedly not one of those places. According to Freie Presse:
"The relatively high German electricity prices meant that mining in this country hardly plays a role. It just would not pay."