Fintech hub LATTICE80 announced on it is listing KAYA Token Futures on Delta Exchange. According to LATTICE80, the KAYA Token Futures was launched to offer a "crypto volatility free platform" to fintech startups and the KAYA network is part of the company's vision to connect the startups, as well as financial institutions, corporates, governments, and the public to develop the next generation financial services with the special focus of the unbanked and United Nations 17 Sustainable Development Goals (SDGs). The network has more than 11,000 fintech companies in its database and recently launched the KAYA Token to build blockchain based fintech solutions.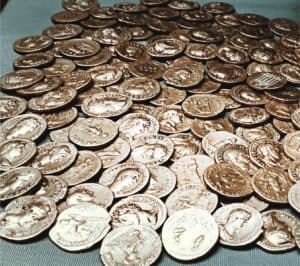 While sharing more details about the KAYA Token Futures, Joe Seunghyun Cho, Co-Founder and CEO of LATTICE80, stated:
"We are excited to launch KAYA Token Futures to develop a Crypto Volatility Free platform. Crypto tokens and Blockchain Technology will be one of the key technologies to bring the innovation into the finance industry. 2019 will be the year to see more of the use cases and studies to show how smart and programmable money can solve lots of the challenges in the current banking system, specially in the unbanked and underbanked markets."
Jitender Tokas, Co-founder and Chief Business Officer, Delta Exchange, also commented:
"We at Delta Exchange are excited to have partnered with LATTICE80 to list futures contract on KAYA Token. The KAYA Token Futures will enable traders to go both long and short and use leverage. This will result in better price discovery and higher liquidity in KAYA Token. We look forward to serving the LATTICE80 community." 
LATTICE80 then went on to add it recently opened a new Fintech Hub branch in Hong Kong to run UN SDG focused Blockchain Accelerator Programme.