Last week, one of the big Fintech news stories was that JP Morgan Chase (NYSE:JPM) was issuing its own stablecoin anointed JPM Coin. The fact that an old school bank was embracing blockchain tech and going crypto caught the attention of traditional finance and disruptive firms alike.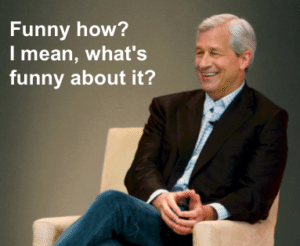 Yet, few details about JPM Coin were revealed in the news with the exception that it would be pegged to the US dollar (USD$ 1 – 1 JPMC) and it was expected to facilitate global transfers for big corporations. Faster, more secure and less expensive, so we hope.
But crypto supporters and detractors alike were quick to question JP Morgan's blockchain credibility.
Samson Williams posted six reasons why JPM Coin is fake.
"The JPMCoin isn't a blockchain or a crypto," said Williams.
But he added that it really does not matter because JPM Coin does solve real business problems and proposes real operational cost savings.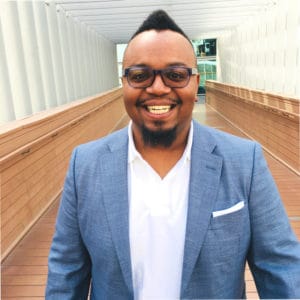 Additionally, Williams said that JPM Coin is great news for Ripple:
"As the JPMCoin validates their entire business model as only the 6th largest bank in the world can. Too, JPM's entry into the internal/private permissioned pseudo blockchain world of operational efficiency disrupts Ripple's competitors."
Williams said JPM Coin is a huge threat for Swift and other big corporate transfer operations.
Fabio Ciucci echoed Williams to a degree. He called JPM Coin a database disguised as a coin.
"JPMorgan did NOT launch a cryptocurrency, but another digital dollar like Paypal or Alipay, just less useful: for internal usage between banks and large corporates only, not for consumers,' Ciucci stated. "…  JPM Coin is not for the public, competes with SWIFT, the middleman between banks, which takes a day to settle a transaction. But SWIFT launched "GPI": if faster enough will make JPM Coin and DLTs useless."
The always colorful crypto critic Nouriel Roubini slammed JPM Coin via Twitter.
He questioned whether, or not, JPM Coin had anything to do with either blockchain or crypto.
"Calling it crypto is a joke," Roubini flatly declared.
In which way has the new alleged JPMorgan crypto coin anything to do with blockchain/crypto? It is private not public, permissioned not permissionless, based on trusted authorities verifying transaction not trustless, centralized not decentralized. Calling it crypto is a joke

— Nouriel Roubini (@Nouriel) February 14, 2019
So is JPM Coin lipstick on a pig? Is JPM just surfing the crypto/blockchain hype? And does it really matter?

Corporate transfers are a huge business. If JPM, or Ripple for that matter, can speed up the process and reduce the cost, I am all for it. Why aren't we at T + 3 seconds by now?

Sponsored Links by DQ Promote