Chinese fintech Pintec Technology Holdings Limited (PINTEC) announced on Thursday it is teaming up with  Xiaomai Zhujiao, a provider of education management software systems in China, to develop a consumer financing solution for education and training institutions.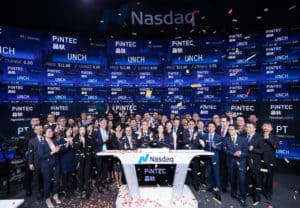 PINTEC reported that it will cooperate with Xiaomai Zhujiao to develop a consumer installment payment system. The company is planning to use its accumulated experience and customers in the education market to support Xiaomai Zhujiao in product development, business operation and financial ecosystem development and further drive its digital upgrades. While sharing more details about the partnership, Zhou Jing, President of PINTEC, stated:
"PINTEC has been devoted to developing digital installment payment solutions for the education industry for years. Based on big data and artificial intelligence technology, PINTEC and Xiaomai Zhujiao can accurately assess education institutions and their consumers, and enable offline institutions to provide efficient education installment loans services for their consumers."
Jun'er Zhu, CEO of Xiaomai Zhujiao, also commented:
"We at Xiaomai Zhujiao believe in changing education with technology. Combining our experience with education institutions and understanding of the education market and PINTEC's advanced technology, the digital installment payment solution creates a new transaction method for offline education institutions and provides convenient financing experience for consumers."
The partnership with Xiaomai Zhujiao comes less than a month after PINTEC launched its next-generation handset financing for China Mobile's subscribers. At the time, PINTEC revealed that it and an undisclosed national consumer financial company that was approved by the China Banking Regulatory Commission will develop a digital lending solution for China Mobile Group Electronic Commerce Co. Ltd. (China Mobile E-commerce), which is a fully-owned subsidiary of China Mobile Ltd. that specializes in mobile payment technologies and operations.