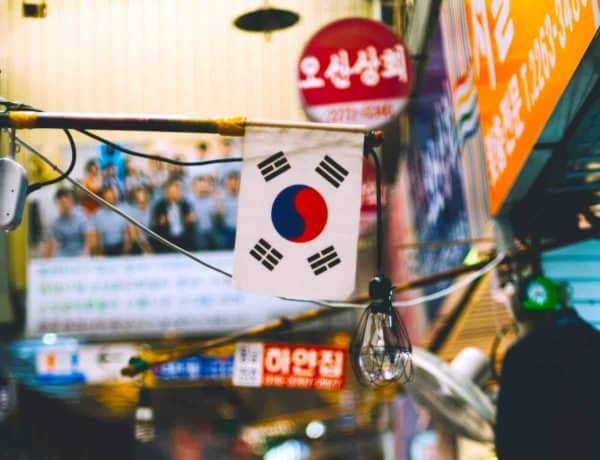 Korean cryptocurrency trading platform Coinbin, which took over "Top Ten Korean …Exchange" Youbit last April after Youbit lost $15 million USD (17 billion won) in customer funds in a hack, has declared bankruptcy and ceased all trading on February 22nd, Business Korea reports.
Coinbin CEO Park Chan-kyu reportedly told reporters assembled at Coinbin's Seoul office Feb. 20th that the bankruptcy was induced by embezzlement:
"We are preparing to file for bankruptcy due to a rise in debt following an employee's embezzlement."
All further settlements, said Park, will be managed as part of bankruptcy proceedings.
The embezzlement was allegedly perpetrated by a former Youbit CEO who claimed he lost access to "private keys" (passwords) needed to access hundreds of bitcoins and Ethers he'd moved to crypto "wallets."
Administrators of the Canadian crypto trading platform QuadrigaCX made similar claims recently when they reported that their CEO, Gerald Cotten, had died without making sure other parties could access $260 million CAD of the exchange's funds.
But Park told reporters that the former Youbit CEO's story was implausible because the individual was a supposed "cryptocurrency expert."
An estimated 29.3 billion won ($26 252 800 USD) was allegedly removed by the executive and about 27 billion won reportedly used to compensate "former members of Youbit." Remaining funds may have stayed with the CEO.
The hack and collapse of Youbit in April 2017 reportedly came close on the heels of an attack on the Korean exchange Yapizon, which lost 5.5 billion won($4.92 million USD) in a hack earlier that month.
In the article "Top 10 Korean Cryptocurrency Exchanges," printed by Fintech News in April 2018 and in which the exchange appeared in 10th position, the following was written about Youbit:
"Youbit has made headlines for getting hacked. They are previously operated by Yapizon.  During that time they were hacked for over 3,000 bitcoins. Many suspected that North Korea was behind the hacking of the Bitcoins."

"Therefore, after that Youbit went offline but this year they re-emerged.  Many thought after they filed for bankruptcy over al this controversy, that this would be the end of Youbit. However, they are back under new management called Coinbin."
Sponsored Links by DQ Promote