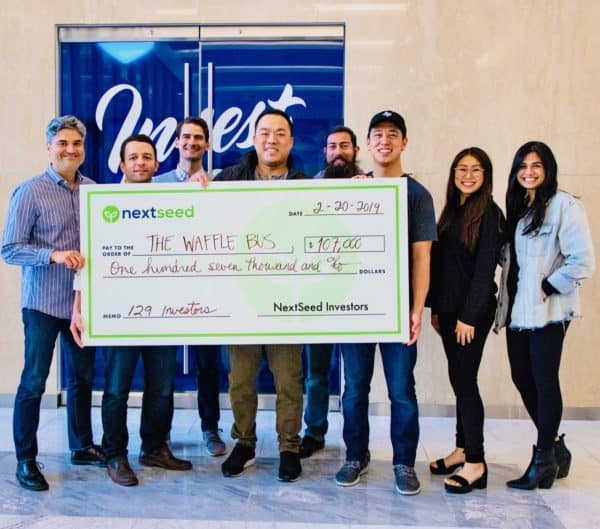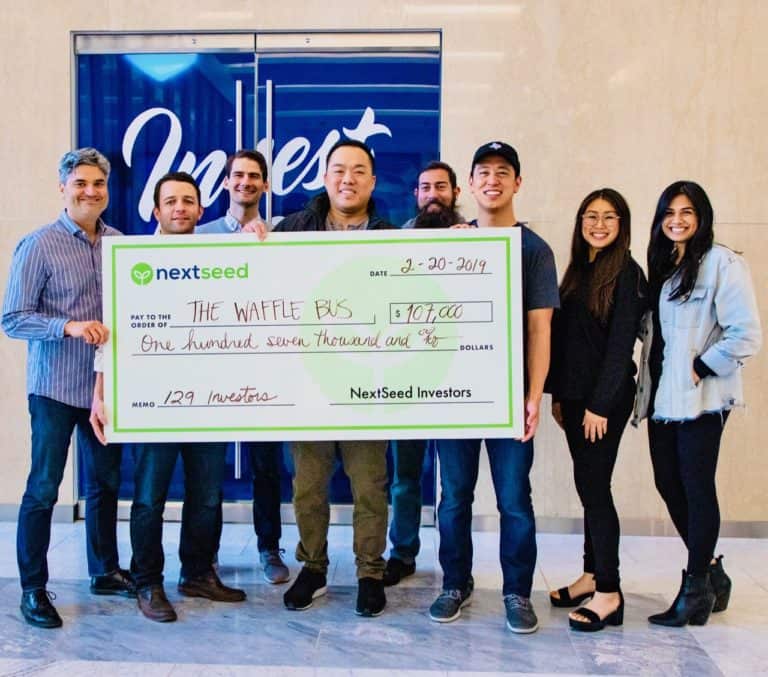 Investment crowdfunding platform NextSeed has launched a new initiative that is more analog than digital. NextSeed has opened up a "pop-up residency" a first by the platform. The inaugural experience is the Waffle Bus Pop Up.
The community-driven investment platform focuses on local offerings. The brick and mortar presence is part of engaging and creating a consumer-facing program. With NextSeed Space, NextSeed is rolling out a neighborhood brick and mortar division, providing clients with comprehensive, early-stage start-up support, spanning from concept development to scale.
NextSeed states that each location is built and budgeted to be malleable. The locations aim to provide a place for pop-up concepts led by local restauranteurs, makers, and retailers to test and grow concepts with move-in ready, short-term leases. Future locations will comprise a mix of sites within larger NextSeed Space tenant clusters.
The activation at Greenway Plaza kicked off this week and will run through March with its first tenant, The Waffle Bus, a Houston-based food truck. NextSeed's calendar for the space will feature a diverse group of concepts, with several businesses anticipated to be announced throughout the year.
Last year, NextSeed worked with Midway, a real estate investment and management firm, to hold its Next Up: Female Founders pitch event. The winners were three women-owned businesses and were awarded a year-long pop-up lease called make(her) boutique, a retail concept located on the street level. NextSeed brought the contest to Dallas in collaboration with Trademark Properties.
NextSeed states that it has spent the past four years developing and refining its online investment platform, generating capital opportunities for local "Main Street" businesses by allowing anyone to directly invest. Nearly 50 clients have raised over $10 million through NextSeed from thousands of individual investors since platform launch.
NextSeed's CMO Abe Chu explains that one of the biggest hurdles for a small business is the build-out process. A talented chef or designer might be very skilled at their craft, but many other factors are critical to opening a storefront.
"Finding ways to assist the entrepreneur in reducing complexity and controlling risks at this juncture is critical."
NextSeed Space aims to solve this problem by focusing on what tenants need in order to quickly open their businesses, reduce the impact of the typical hurdles, and immediately thrive.
As the business grows, NextSeed's online investment platform may provide additional capital to fund their growth. NextSeed Space aims to empower entrepreneurs, activate vacancies with an alternative source of capital, and enhance tenant mixes with a dynamic rotation of low-risk leases that can add tremendous value to community-facing commercial real estate properties.
The Waffle Bus recently raised $107,000 through an online securities campaign on NextSeed. The food truck fleet has operated successfully for the past several years.
"We see what's happening in the marketplace as our window to minimize obstacles for everyone's gain," says Chu. "You've got creative small businesses that lack experience and funds, banks and investors that rely on longer leases for capital, and landlords who are not always equipped to handle the additional time and resources necessary to curate and nurture a revolving mix of pop-up tenants."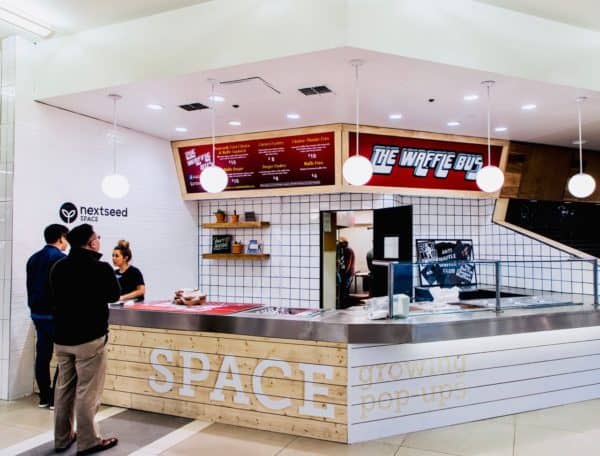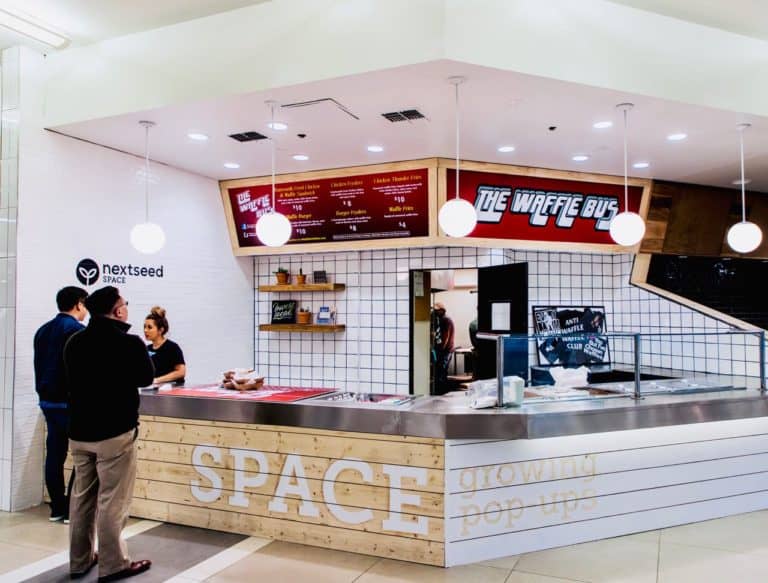 ---