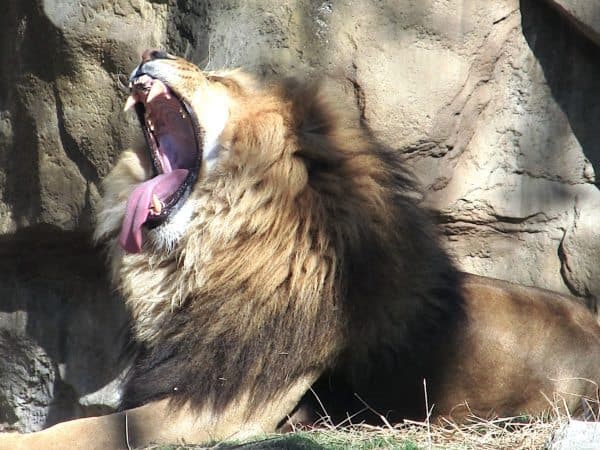 On heels of many tumultuous months in the space, dare I say even a few scary months in the crypto space, I'm looking forward to what should be a superbly boring rest of 2019.
Whether it's traditional financial market leaders buying into the space, a surge of more accessible applications, or the rise of more stable and beneficial ways to transact, I think we're all ready to get into what's next and take a mental vacation from the ups and downs.
So slide into your "fat pants" and get comfortable on the couch, you won't need to get dressed up for this. These next few months are going to be incredibly boring; just like the multibillion-dollar company that only does one or two things well, and then scales the hell out of it.
Crypto Ain't Going Anywhere
The next few months will surely affirm that we're already participating in our immutable, financial future. Sure the market cratered last year. Yes, Nouriel Roubini (Dr. Doom) is gleefully flaming the crypto faithful on Twitter with his simplified views about the demise of "sh*tcoins."
A few months ago crypto exchange and wallet platform Coinbase added a capability that enables its users to convert popular cryptocurrencies from one to another and integrated with PayPal, so crypto holders can make fiat withdrawals. PayPal has a market capitalization of $100 billion and is one of Silicon Valley's most valuable technology firms, so the move is an affirmation of the recent data from Cambridge Center for Alternative Finance showing that consumers, retail investors and users alike are still very interested in cryptocurrencies.
This linking of PayPal accounts to Coinbase accounts indicates that both firms and their account holders believe in the upswing of cryptocurrency, either in trading price, greater adoption or both.
Ease of Use & Great UX Will Support Crypto-Commerce
In the coming months, we'll see companies in the crypto space shift from uber, clean and tech-forward user experiences to evolve their offerings to be more focused on environments that deliver ease of use and a more human experience.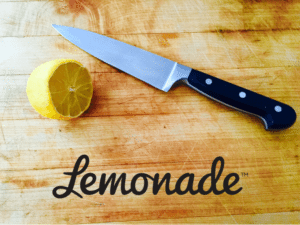 While many crypto apps are praised for their simplicity, they often leave the users feeling cold. Moving forward we'll see more crypto companies convey a sense of product wonder and user joy through their sites and apps in the same way large financial institutions have begun to focus more on client engagement. Not long ago, TD Ameritrade and IBM Watson teamed up to create the first financial AI bot in order to give their clients a better understanding of their investment styles. This unexpected cognitive resonance delighted users, leader to greater engagement. This is the future.
Similarly, the insurance company Lemonade is a great example of useful accessibility with a "big heart." This type of thinking that translates into an engaging, friendly user experience will emerge quickly in the crypto space thanks to the passion of crypto enthusiasts and their desire to encourage mass adoption.
Let's Make Crypto Spectacularly Boring and Supremely Functional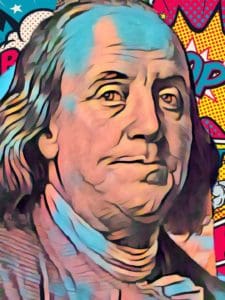 In the next year, the crypto industry will lean heavily into safe, reliable applications that are markedly boring in comparison to the "Wild West" vibe of the past few years. Think less ICO and more stablecoins backed by fiat currencies or commodities that will deliver a greater sense of calm for merchants and consumers alike.
These stablecoins will potentially also seek to eliminate burdensome transaction fees (i.e. the foundation of a multibillion-dollar credit card industry). This stability will fuel crypto transactions across everything from online and in-store purchases, to paying rent, securing loans and conducting cross border transactions.
We'll even see some a few stablecoin-backed credit cards begin to gain significant traction, as a transitional crypto offering that psychologically aligns with existing concepts of digital value, already well established with the masses. When this happens, we will begin to see a change in the perception of digital stores of value and more people asking "What is money, anyway?"
While the crypto space is still emerging and evolving, every day there are exciting developments that affirm its staying power. Whether it's traditional financial market leaders buying in, a surge of accessible, more human applications, or the rise of more stable and beneficial ways to transact, there's no doubt we'll continue to build on the tremendous momentum and excitement that has marked the crypto space since its inception.
---
Jen Nash is CEO of FreshWealth. An advocate for financial empowerment, Jennifer has two decades of financial-services focused strategy, content, design and UX experience. Recently, she helped launched BloombergBlack, an exclusive wealth-management service for HNW investors, and overhauled TD Ameritrade's vast list of financial products.