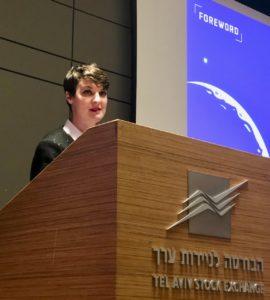 Last week was a big one for Fintech and Israel. At the beginning of the week, the annual Tel Aviv Fintech Week event took place. Tel Aviv Fintech is a three-day affair that started with blockchain and ended with women in Fintech.
On Thursday, the OurCrowd Annual Investor Summit took place – an event that saw over 18,000 participants – the largest online capital formation event anywhere.
Israel continues to be a red hot market for startups and entrepreneurship in general. The "Innovation Nation" is host to numerous tech startups – including those in financial services. In face, Israeli startups raised $1 billion in the first two months of 2019 with $550 million raised in February.
Crowdfund Insider was able to attend part of Tel Aviv Fintech 2019 before we shuttled off to the OurCrowd event. Below we share just a few of some of the speaker comments.
---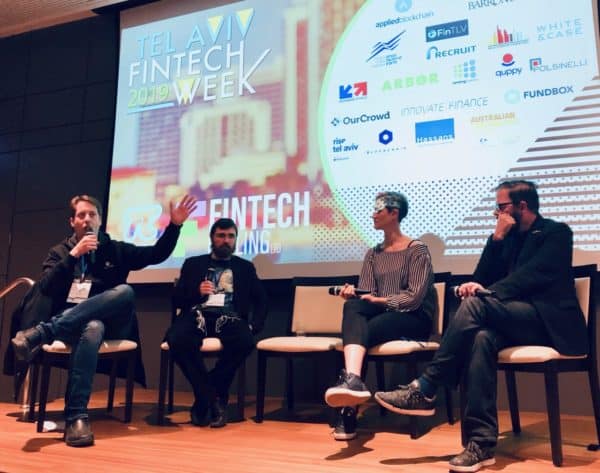 " everyone tried to mimic the trust factor Bitcoin had …. we still don't understand what we can do with blockchain … the trust is going to be built in the next couple of cycles"
"Scams are a part of every emerging industry."
Yaniv Feldman, CEO of One Alpha
"If we are going to disrupt the financial industry we have to do it with something everyone trusts" 
Stewart Rogers, Senior Editor of Grit Daily
"There were no ICOs that were not unregistered securities"
Jason Nagi, Shareholder in law firm Polsinelli PC
"In a normal industry, there is no insider trading. In crypto, you can."
Maria Pennanen, CEO of Santiment Deutschland
"The [Gibraltar] regulator has done a great job about speaking to people and bringing the right people in."
"I think blockchain as a buzzword will die (in the next five years)."
Anthony Provasoli, Partner, Hassans Gibraltar
"As a lawyer, I need to find the best place to do an ICO or STO and right now it is better in Gibraltar and Malta."
"In one or two years perhaps we will have European regulation."
Celine Moille, Avocat YelLaw France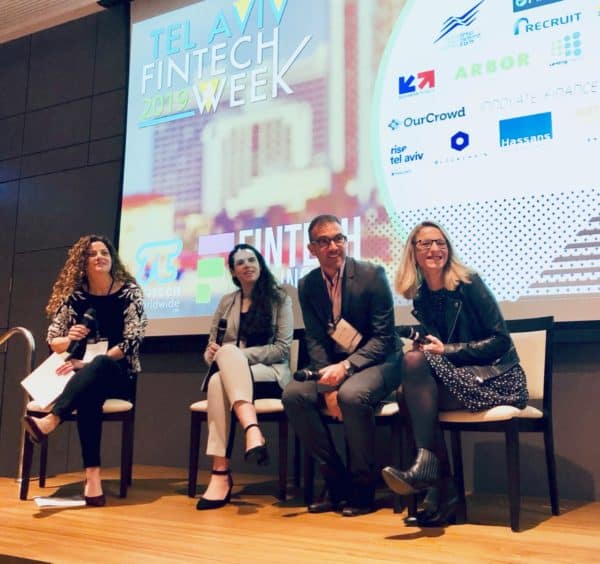 "The European Union has not yet decided what to do with Blockchain … The EU likes to regulate everything…. currently, there is neither a directive or regulation in the European Union."
Ella Rosenburg, Vice President of Business Development, Israel-Netherlands Chamber of Commerce
"How do you continue to innovate when the law is not clear? … There is a point when the tech becomes so ubiquitous the law has to change… there will always be that tension there."
Pratin Vallabhaneni, Partner, White Case
"Many of these issues face many different regulators and they cannot get answers. Regulator must be willing to bend the rules to promote innovation … harness the innovation but also study the industry." [commenting on Fintech Sandbox]
Ido Sade Man co-founder & Partner of The Singulariteam Technology Group

"Barclay's believes Israel is the center of Fintech … we translate the bank's language to the startup's language."
Hilla Brenner, Managing Director of Barclay's Techstar in Israel
"winter is coming [commenting on a downturn] .. think good and it will be good. VCs [have] to spend money. They have a lot of capital. Three words. Get.To. Profit. Demonstrate the value in an unequivocal way."
Jacques Cadranel, Director of SPP Growth
"The lending market is a confusing market. There are too many lenders. SBA loans. Term loans. Factoring. The terms are a mess."
Eden Amirav, CEO and founder of Lending Express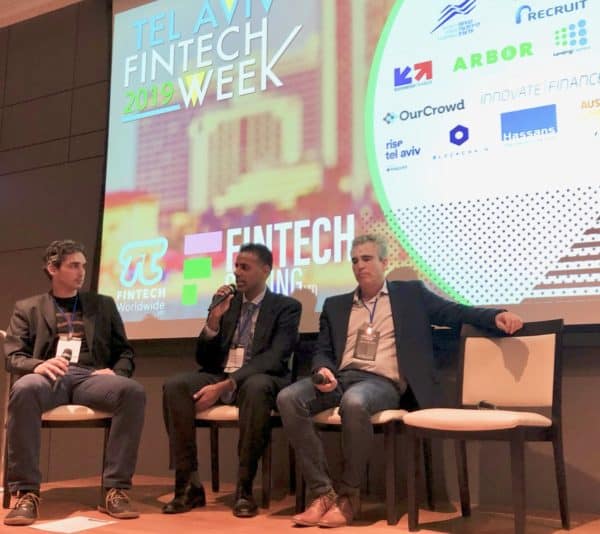 Sponsored Links by DQ Promote