AI Startup Tigerobo Receives $33 Million in Series A Financing
Early this week, intelligent financial search engine Tigerobo announced the completion of $33 million Series A financing, which was funded by PAC, CreditEase New Finance Industry Investment Fund and Gaorong Capital. Chen Bo, founder and CEO of Tigerobo, said that this round of financing would be used for product R&D, commercial development, team building and expansion into the international market. Since its establishment one and a half years ago, Tigerobo has completed a total of nearly RMB 400 million in financing. Previously, Tigerobo also won over RMB 100 million Pre-A round of financing from NWG Holdings, Gaorong Capital and Sun Hung Kai Co., Ltd. (Source: 36Kr)
Fintech @ 2019 Two Sessions
The 2019 national Two Sessions – made up of the second session of the 13th National Committee of the Chinese People's Political Consultative Conference (CPPCC), and the second session of the 13th National People's Congress (NPC)-have been successfully held during the past two weeks.
Here are some Fintech voices that the legislative and political advisory meetings have presented to us.
Government Policies and Plans
(summarized from the Press Conference of the Second Session of the 13th National People's Congress on the Topic of Financial Reform and Development):
Introducing fintech development plan

Supporting SME financing through financial technology

Enhancing fintech regulation by improving information infrastructure and promoting data aggregation

Maintain the existing social credit data collection mode from both The Credit Reference Center, the People's Bank of China and commercial credit collection agencies like Baihang Credit
Setting up "Fintech Sandbox" to shorten the application time for financial enterprise innovation and effectively reduce compliance costs

Speeding up data legislation and promoting data sharing, thereby reducing the difficulty and cost of data access for financial institutions, alleviating the information asymmetry of financial services, and encouraging financial institutions to provide more inclusive and more accurate financial services to SMEs and unbanked/financially under-served communities

Guiding the digital transformation of rural financial institutions

Establishing a threshold for fintech industry

Revising the securities law and introducing Fintech special law
---
The above is a weekly synopsis of the biggest stories in Fintech from China provided by WeiyangX in partnership with Crowdfund Insider.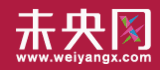 WeiyangX is the most influential website focusing on Fintech in China. The site covers the latest news, industry data analysis, business practices, and in-depth fintech cases in fintech. WeiyangX is incubated by Fintech Lab. Founded by Tsinghua University's People's Bank of China (PBC) School of Finance in 2012, the Fintech Lab is the first and leading research entity dedicated to leading best practices, promoting interdisciplinary innovation, and encouraging entrepreneurship in the field of fintech through scientific research and innovative project incubation.

Sponsored Links by DQ Promote