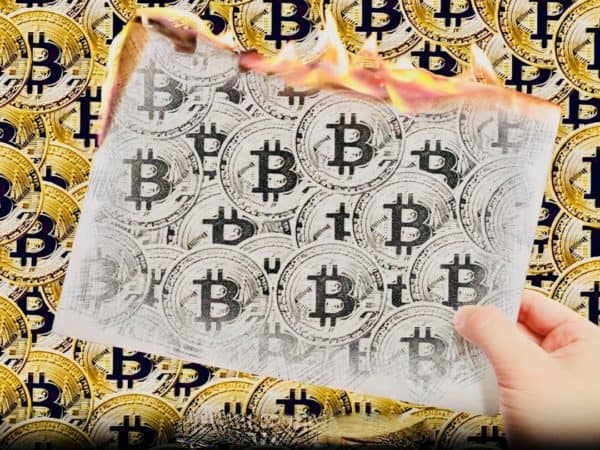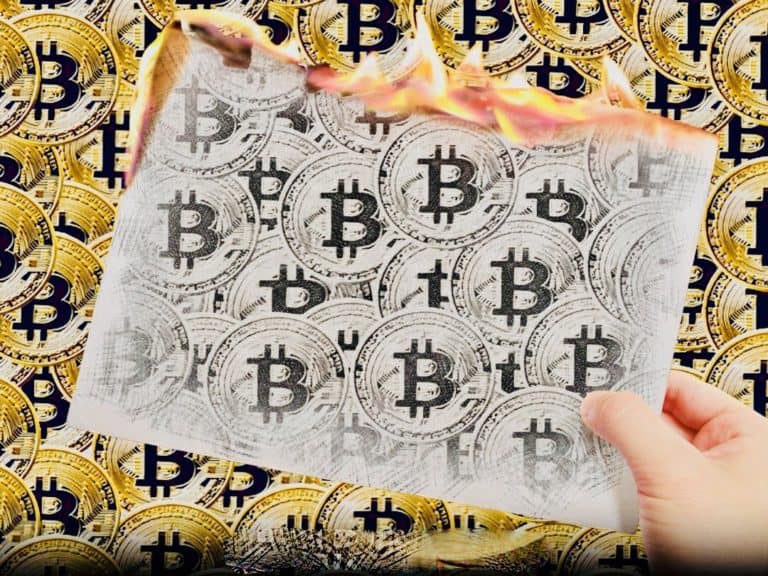 The Chicago Board of Options Exchange (Cboe) has announced that it will not be adding new Bitcoin futures contracts this month or next.
According to a release from the Chicago Futures Exchange (CFE), a division of the Cboe:
"CFE is assessing its approach with respect to how it plans to continue to offer digital asset derivatives for trading. While it considers its next steps, CFE does not currently intend to list additional XBT futures contracts for trading. Currently listed XBT futures contracts remain available for trading."
Current Bitcoin futures contracts are reportedly set to expire in April, May, and June of this year.
Bloomberg reporter Nick Baker sees the CBOE announcement as a sign that, "Wall Street's love affair with Bitcoin appears to be souring."
So too does Bloomberg TV reporter Joe Weisenthal, who tweeted that the popular claim in crypto circles that Wall Street will imminently avalanche into crypto investing is now a "busted narrative":
Some "Crypto Twitter" commenters have interpreted the event as a healthy sign of yet more air exiting the crypto bubble, however, and the welcome exit of mainstream opportunists.
According to Bloomberg, the creation of Bitcoin futures at Cboe and the CME was widely viewed as legitimizing to crypto:
"The December 2017 launch of the futures on a regulated exchange was seen at the time as a watershed for Bitcoin, whose surge that year captivated everyone from mom-and-pop speculators to Wall Street trading firms. The Cboe contracts, soon followed by similar offerings from CME Group Inc., were seen as a way it makes it easier for mainstream investors to bet on the cryptocurrency's rise or fall."
Just prior to their introduction, crypto enthusiast Andreas Antonopoulos, who directly consulted on the creation of the CME's Bitcoin futures, said the products would help crypto miners weather downturns in the bitcoin price the same way futures help commodity producers do so.
The price of Bitcoins has fallen 80% since Bitcoin futures were introduced. Exuberance among the general public has also fallen, and a fair amount of news has emerged in the past year indicating that the price of Bitcoins and other cryptos have been seriously manipulated on various minimally regulated exchanges.
Resulting irrational volatility may have been making it hard for futures traders to make reasonable predictions. This may have driven down demand for Bitcoin futures products.
Many crypto miners also reportedly exited the industry during the 2018 crypto bear market.
Please note:
In a previous version of this article, I wrote that, "crypto enthusiast Andreas Antonopoulous, who directly consulted on the creation of Bitcoin futures, said the products…"
In the context of the article, this wording gives the impression that Antonopoulos consulted on the creation of the Cboe's Bitcoin futures. He did not.
Instead, he worked on the CME's oversight board helping them source data to use in establishing a Bitcoin spot price.
In the video linked above and here, which was published in early December 2017, Antonopoulos answers an audience member's question regarding the forthcoming launch of Bitcoin futures.
He states that he worked on the CME's oversight board, and that, "the role of the oversight committee is to create and oversee the application of the rules regarding which exchanges are used to pull data about the current bitcoin price…"
He states later that, "…the part of the Chicago mercantile exchange that's doing the futures market is completely unrelated to this. I found out about it on Reddit…"