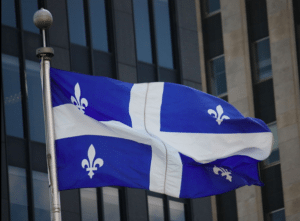 Quebec's Autorité des marchés financiers (AMF) and Financial Markets Tribunal (TMF) would like to hear from anyone who invested in "Blockchain Lab Inc."
Affected investors are asked to contact M me  Sarah Abi-Khalil at 1 877 525-0337 , extension 2644, before 1 st April 2019.
The company and its proprietors, Jonathan Forte, Benjamin Forte and Nicolas Barbasch-Bouchard, were sanctioned on March 12th of this year, for breaches of the Quebec Securities Act.
The parties have been prohibited, "from carrying on any activity with a view to carrying out, directly or indirectly, any securities transaction."
They have also been ordered not to divest themselves, "directly or indirectly, of funds, securities or other property in (their) possession, including any cryptocurrency, as well as any apparatus, equipment, machine or computer intended for the mining of cryptocurrencies."
Blockchain Laboratories and the three men, all residents of Quebec City, must also cease promoting the company and, "withdraw any advertisement…(or) other publication of the same nature, in connection with the activities of Laboratoire Blockchain inc., published or broadcast, directly or indirectly, by Internet or otherwise, and in particular on Facebook."
The orders, in French, against Blockchain Laboratories can be accessed here.
In December 2017, the American SEC charged Quebeckers Dominic Lacroix and Sabrina Paradis-Royer with fraud and violation of securities laws.
The two allegedly bilked investors out of $15 million CAD they collected when they ran an ICO (initial coin offering) for the "Plexcoin" cryptocurrency venture.
Quebec securities regulators also asked investors to contact them in February of this year if they'd done business with crypto mining firm "Crypto Technologies Inc." (doing business under the name "Make It Mine") or with proprietors David Fortin- Dominguez and Samory Proulx-Oloko.
Like "Blockchain Lab Inc.," "Crypto Technologies Inc." was similarly ordered to cease, "engaging in any activity with a view to trading in securities," after the regulators found that, "an investment offer related to cryptocurrency mining may constitute an investment contract, ie a security for which public investment is regulated."