Plaid, a U.S.-based fintech startup, announced on Thursday it has expanded its institution coverage in Canada. The company launched its services in the country last year and recently added support for Desjardins, National Bank of Canada, President's Choice, and Simplii.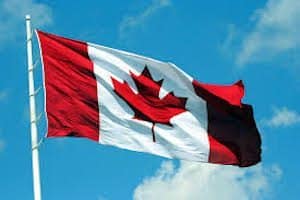 Along with the expansion of coverage, users may now link their accounts from many credit unions in Canada, which includes Vancity, Coast Capital Savings, Conexus Credit Union, and more. Plaid went on to report:
"Coinciding with this expanded coverage, we've also made it easier for Canadian users to find their bank with the new country filter in Link. Developers can now specify whether they want to show only Canadian institutions, US institutions, or both. This new feature enables a more seamless experience for Canadian users, which can help drive more conversions in Link for an app or digital service."
As previously reported, Plaid was founded in 2012 and focuses on enabling innovation and democratizing financial services through technology. The company reported it built consumer experience, developer-friendly infrastructure, and intelligence tools that give users the ability to create financial products.
The expansion of coverage in Canada comes just a few months after Plaid secured $250 million through its Series C funding round, which was reportedly led by venture capitalist and Internet Trends author, Mary Meeker. According to Plaid, the funding round's capital will be used to grow the startup's team and expand its operations. It was revealed that the company is focused on shipping and scaling products that will both serve the growth and scale of these customers and become the foundation for fintech.