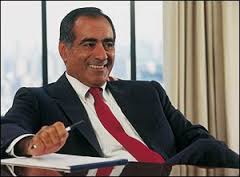 LendingClub (NYSE:LC) has posted a notice that two high-profile board members have submitted notice they will not stand for re-election. Both John J. Mack and Mary Meeker have decided to depart LendingClub's Board.
Mack is one of the best-known names on Wall Street. The veteran banker was formerly the CEO and Chairman of Morgan Stanley. He is widely known as Mack "the Nice" and recognized for his vast experience in the world of banking.
Meeker was a highly respected Wall Street analyst who had a long track record of accurate and balanced critiques of big tech firms. She is currently a venture capitalist.
Both Mack and Meeker were on the LendingClub Board for approximately seven years thus experiencing the highs and lows of the online lending platform. Meeker and Mack most certainly provided sage advice during the departure of the founding CEO. LendingClub stated that there was no disagreement with the company; instead, they decided not to stand for re-election so each could allocate more of their time and effort to other interests and opportunities.
Meeker commented on her departure:
"LendingClub has built an impressive ecosystem around consumer credit and has helped more than 2.5 million people gain access to more affordable rates. I look forward to watching the team continue to develop its businesses."
Mack added:
"As one of the pioneering fintech innovators, LendingClub has created and scaled a marketplace that is hard, if not impossible, to replicate and the team continues to innovate and transform the industry. I wish them all the best."
LendingClub CEO Scott Sanborn thanked Mack and Meeker for their contributions to LendingClub's success over the past 7 years.
"Their guidance has been invaluable throughout our growth and evolution from a small, private company to a public company and industry leader. In anticipation of this transition, we have been bringing on the next generation of board members to advise us as we extend our leadership to capture the more than $1 trillion market opportunity."
It was noted that LendingClub began to "refresh" their board in 2017. Since then, the Board has added Patty McCord, former Chief Talent Officer of Netflix; Susan Athey, the economics of technology professor at Stanford Graduate School of Business who specializes in marketplace lenders; and Ken Denman, the former President and CEO of Emotient, Inc. which was acquired by Apple in January 2016.
The 8-K filing that included the change to the LendingClub Board of Directors was joined by an update to the $250 million warehouse agreement LendingClub utilizes to fund loans.