Overstock (NASDAQ:OSTK) subsidiary tZERO has announced that Elliot Grossman has been appointed Chief Executive Officer (CEO) of its "upcoming broker-dealer affiliate."
tZero may be described as the crux of Overstock's blockchain initiative. The platform seeks to act as the fulcrum to its primary issuance and secondary trading platform for securities issued using blockchain technology.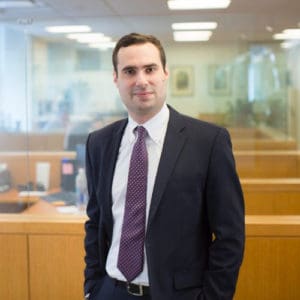 Grossman was previously MD of equity trading at Dinosaur Financial Group, LLC (Dinosaur) – an interesting company in its own right.
Dinosaur is based in New York City but is affiliated with Dinosaur Merchant Bank Ltd. which is described as "an independent challenger bank, fully regulated by the FCA." Dinosaur is a broker-dealer which will oversee the anticipated retail brokerage services.
Grossman is said to be responsible for establishing and managing the retail broker-dealer businesses, which includes sales trading, electronic execution and portfolio execution for buy- and sell-side clients.
tZero says that by combining client‐first service with innovative products and sophisticated strategies with tZERO's proprietary technology, the new broker-dealer, aims to be the leading "next-generation brokerage firm for investors and financial intermediaries."
The new brokerage affiliate is in the process of applying for required regulatory approvals prior to commencing operations.
tZERO CEO Saum Noursalehi said he is confident that Grossman is the right person to build upon their momentum.
"Elliot's 15 years of experience in capital markets will be invaluable in building the next generation retail broker-dealer. His skills in combination with our expertise in automation and building world-class user experiences will revolutionize how investors trade assets."
Grossman called the new role an honor:
" I look forward to continuing to build on the successes that the tZERO team has achieved as we continue to create a truly unique offering for our clients."
tZERO Group clarifies that it is not a registered broker-dealer, funding portal, investment adviser or investment manager and does not provide any brokerage services. tZERO takes no part in the negotiation or execution of secondary market transactions for the purchase or sale of securities and at no time has possession of investor funds or securities in connection with such transactions. Any broker-dealer services are provided through registered broker-dealer partners or affiliates.

SpeedRoute LLC and PRO Securities, LLC are subsidiaries of tZERO Group, Inc., and are broker-dealers registered with the SEC and members of FINRA and SIPC.

Sponsored Links by DQ Promote