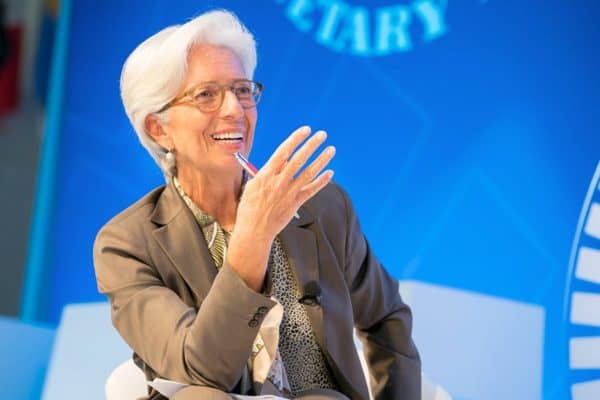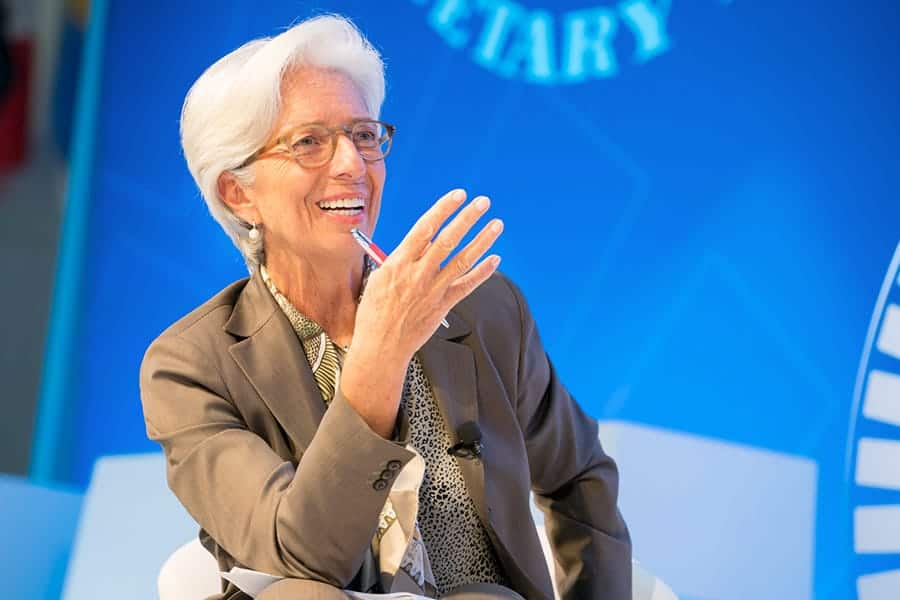 The IMF's Christine Lagarde hosted a panel discussion on "Payments in the Digital Age" at the IMF's Spring Meetings held this week in Washington, DC.
A video of the panel is provided by CNBC international TV and can be viewed here.
Panelists included the ECB's Benoît Cœuré, the Central Bank of Kenya's Patrick Njoroge, Circle's Jeremy Allaire and JPMorgan Chase's Sarah Youngwood, who spoke on her bank's recent creation of a wholesale digital currency called JPM Coin.
Youngwood said JP Morgan is aiming to compete with Venmo, through "a consortium of  banks…(that is) in fact…twice as big as Venmo," aims to provide secure P2P payments, where there is, "…still a pain point (with KYC/AML)…making sure that the good actor and only the good actors can transact, and so we obviously need to do that, and we support doing it…"
Youngwood said the coin's distributed ledger could simplify KYC/AML (know your customer/anti-money laundering) procedures required for banks to permit transactions:
"We absolutely need to have a more efficient way to have the information move. So again we went to technology and the distributed ledger is actually a great technology for that because we can put information on the ledger so we can clear that this is a good actor and this is a good transaction immediately instead of through phone calls and email, the old way (with) the correspondent banks…internationally."
Currently, said Youngwood, "we have the information network…from the movement of the currency on SWIFT which is already working…we are also working with this innovation with JPM Coin where we say if we do them together, backed by US dollars, on the ledger, would that make sense.
JPM coin is being implemented, "…in addition to scale solutions that are already working in hundreds of billions of dollars," she said.
Lagarde asked if data used to validate customers is stored.
Youngwood said this is being done using a tokenized identity solution in partnership with the banks that are filling in the information and, presumably, conducting primary KYC/AML procedures:
"Once you store it once…the information sits in the ledger in this very secure way…it's that tokenized information that sits in the ledger that actually works…"
She said that the "information topic" of actor/ transaction validity is solved by token-based identity information stored on chain, and that this "opens up many more transactions."

Lagarde asked if JP Morgan is concerned about competition, and Youngwood said the current very large scale of JP Morgan's "working" payments business is reassuring and that the company, "welcome(s) competition as long as the activities of the competitors gets regulated and as long as it is solving customer issues…"

Sponsored Links by DQ Promote