Fintech Raisin has partnered with ClearScore a UK credit checking service. ClearScore will now offer access to savings accounts by integrating with the Raisin service.
ClearScore claims more than 8 million UK users of the free online credit check service. These users will be offered access to the Raisin UK marketplace where they may register, apply, and manage savings products from any of Raisin's partner banks.
Raisin removes unnecessary geographic barriers to provide consumers with access to a wide array of savings accounts. Consumers may select higher interest rate accounts which may not be easily available in their local community.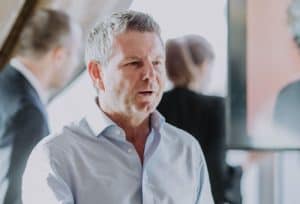 Kevin Mountford, Raisin UK CEO, said that ClearScore has successfully disrupted the market to educate UK consumers on a better way to manage their financial information – making them an ideal partner for Raisin.
"Our main goal is to empower UK savers with a better way to secure their financial future. We're excited to be working with ClearScore as a strategic distribution partner and look forward to welcoming ClearScore customers to the Raisin UK marketplace."
Justin Basini, CEO and co-founder of ClearScore, described the partnership as supporting users who want to improve their financial well being.
"With interest rates at their lowest level for many decades, finding the right account can be a minefield but whether they're saving £10 or £10,000, our users can now seamlessly compare accounts through their ClearScore app."
Raisin is the UK arm of the deposit marketplace. Raisin was established in Berlin in 2013 and has quickly grown to become one of Europe's leading Fintech businesses, with over $13 billion of savings deposits processed and more than 170,000 customers across Europe.

Sponsored Links by DQ Promote