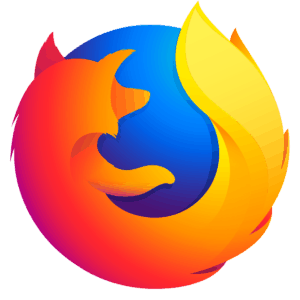 Mozilla, the software company behind popular free web browser Firefox, is confronting the increasingly relevant problems of online privacy-intrusion and cryptojacking by releasing a test version of enhanced Firefox software that blocks these activities.
"To combat these threats," writes Mozilla, "we are pleased to announce new protections against fingerprinters and cryptominers….Now in the latest Firefox Nightly and Beta versions, we give users the option to block both kinds of scripts as part of our Content Blocking suite of protections."
Relevant versions are Firefox Nightly 68 and Beta 67.
The new software appears to communicate with and block, "lists of domains that serve fingerprinting and cryptomining scripts."
Mozilla says it developed the lists of in collaboration with privacy-software provider Disconnect.
For those unfamiliar with fingerprinting and crypto mining, Mozilla explains them as follows:
"What are fingerprinting and cryptomining scripts?"
"A variety of popular 'fingerprinting' scripts are invisibly embedded on many web pages, harvesting a snapshot of your computer's configuration to build a digital fingerprint that can be used to track you across the web, even if you clear your cookies. Fingerprinting violates Firefox's anti-tracking policy."
"Another category of scripts called 'cryptominers' run costly operations on your web browser without your knowledge or consent, using the power of your computer's CPU to generate cryptocurrency for someone else's benefit. These scripts slow down your computer, drain your battery and rack up your electric bill."
Users of Firefox Nightly 68 and Beta 67 must enable, "…these new protections against fingerprinting and cryptomining…currently disabled by default."
Features can be enabled using the following steps:
(Graphics by Mozilla)

Though the software and features are currently still in testing phase, they can be used now by the general public.

New tracking and cryptomining software is likely being generated on a continuous basis, lists maintained by Mozilla and Disconnect may not always be complete.

It is therefore advisable to use other forms of anti-malware protection in addition to these products.

According to numerous security experts, hackers are increasingly favouring cryptojacking hacks over ransomware attacks because they can be deployed secretly and go undetected for some time.

In November 2018, cybersecurity advisory firm The Chertoff Group cited cryptojacking as one of, "the biggest cyber threats to watch out for in 2019."

Sponsored Links by DQ Promote