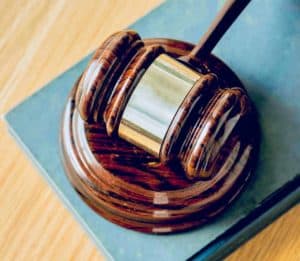 Tokensoft, "a technology platform for compliant issuance of digital securities," is being sued in California for alleged discrimination against a mature female employee.
According to the complaint filed with the Superior Court of California, County of San Francisco, plaintiff Monette Stevens, 55, claims she was paid a set fee plus commission without benefits or equity by the firm for services rendered while she worked as TokenSoft's Head of Corporate Development from January 2018 to early 2019.
The plaintiff was first hired by Tokensoft in late 2017 when she was taken on as a consultant.
Stevens holds a B.S. and M.S. in Electrical and Computer Engineering as well as  Series 7, 24 and 63 FINRA investment-banking qualifications.
Stevens alleges that, despite possessing "significantly more experience" than other key staff, she was repeatedly passed over to accompany Tokensoft's CEO to blockchain conferences and events.
The CEO allegedly brought younger and less experienced male staff instead, and one such man was later hired as the company's Director of East Coast Operations and Business Development.
Stevens also claims that TokenSoft hired individuals to bring in customers, without consulting her, who were hired as employees, with benefits, and equity.
The filing for the case also states that the CEO told Stevens that the two younger men had been hired on the advice of a venture capitalist, who said the company should bring on "'young, hungry guys'…willing to work under a primarily commission-based structure with a lower base salary than [Plaintiff]."
Stevens also claims that, despite her role, she was excluded from weekly sales meetings, from sales opportunities, and from meetings and dinners with key clients.
Stevens claims she eventually complained to the CEO about, "the toxic work environment, the lack of respect, and the way her younger male colleagues treated her," whereby she was told her comments were "not helpful."
Stevens also alleged that, when she was fired on January 15th of 2019, the CEO of Tokensoft tried to renege on paying her promised stock options.
The Tokensoft website does not provide a contact email, and the company could not be reached by press time to comment on the story.
Monette Stephens v. Tokensoft