Visa (NYSE: V) announced on Thursday it has joined forces with financial platform Wave to create a new, limited release payments solution that aims to transform the way small businesses manage their cash flow and provide merchants quicker access to funds.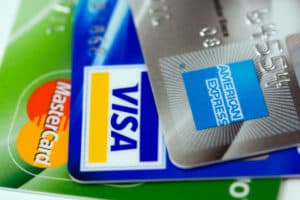 According to the duo, Wave's Instant Payouts feature is backed by the power and ubiquity of Visa 's network, which helps enable secure, convenient, real-time funds delivery directly to eligible Visa card holder account credentials. This new feature is part of a suite of complementary solutions that Wave offers to small business owners, and is fully integrated with the Payments by Wave experience. Speaking about the collaboration, Les Whiting, Chief Financial Services Officer at Wave, stated:
"Small businesses depend on cash flow to survive, and often have to wait two or more banking days for their payments to be processed through traditional banking methods. Our new Instant Payouts feature uses the scale that Visa provides and the nimbleness of Wave. As a growing fintech, we are making a meaningful impact on the way small businesses manage their money."
Bill Sheley, Senior Vice President, Global Head of Visa Direct of Visa, also commented:
"Visa and Wave share a common goal of providing small businesses more convenient ways to manage their back office, as we both understand that cash flow management and access to funds are crucial to small business growth and success."
Visa went on to add that by combining Wave's streamlined invoicing and payment solutions for small businesses, Visa's push payment technology and the power of Worldpay's acquiring platform, Wave customers are able to receive money in real-time, even on evenings, weekends, and holidays. This is the first of many efficiencies that Visa and Wave will look to create for small business management in the future.