PBC to launch the second-generation credit rating system
The People's Bank of China (PBC) is going to launch the second-generation credit rating system from May 2019. PBC will start using the new system for inquiry purpose, with the two systems running concurrently.
After data uploaded to the new system starts, PBC will call an end to information uploading and inquiry to the previous one.
Compared with the first-generation, the second-generation credit rating system covers more information that is not recorded before, including revolving loans, large-sum specialist installments for credit cards, joint-borrowers, companies providing guarantees to individual persons, individual persons providing guarantees to companies, and late repayment information. (Source: China Banking News)
PBC Holds First Fintech Lecture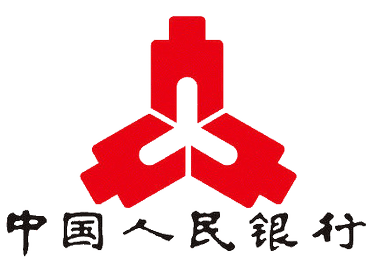 The People's Bank of China (PBC) held the first "Financial Technology (Fintech) Lecture" on April 15, 2019.
Andrew Chi-Chih Yao, academician of the Chinese Academy of Sciences (CAS), winner of the Turing Award and Dean of the Institute for Interdisciplinary Information Sciences (IIIS), Tsinghua University, attended the event and delivered a speech themed on "Rise of Financial Science and Technology: Scientific Foundation and Development Prospect" to the PBC staff.
Yao illustrated the essence, rationale and theoretical basis of Fintech, analyzed the status quo of Fintech, shared his opinions about the opportunities and challenges arising out of the new-generation information technology in the field of finance, introduced several cases in the application of Fintech regarding security multi-party computation, blockchain, unsupervised learning, etc., and forecast the future development of Fintech industry.
"Financial Technology Lectures", held by the Office of the PBC Fintech Committee on a regular basis, invites academicians from the Chinese Academy of Sciences (CAS) and the Chinese Academy of Engineering (CAE) as well as renowned experts and scholars to deliver keynote lectures to the PBC staff, in a bid to strengthen academic research and exchanges in fintech and continuously improve duty performance of the PBC. (Source: PBC)
The People's Bank of China (PBC) held the first "Financial Technology (#Fintech) Lecture
Beijing Requires P2P Lending Platforms with 1-Billion-Yuan Volume of Business Access to Real-time Data Monitoring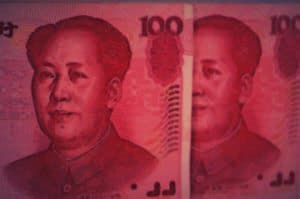 On April 16th, a notice of the meeting issued by the Beijing Local Financial Supervision and Administration was posted on the Internet. The main content was about the access to real-time data of P2P online lending institutions with a business scale of more than 1 billion yuan in Beijing. 13 well-known P2P loan platforms such as Yirenda, Hexindai and Yooli were all included.
The P2P online lending institution reporting system was developed by the National Computer Network Emergency Response Technical Team/Coordination Center and launched in October 2018.
According to an industry regulation issued in January 2019, "P2P platforms that complete administrative verification need to gradually establish access to the real-time monitoring system set by CNCERT."
Besides, financial regulators may crack down platforms who are unwilling to set up the access, do not conduct comprehensive information disclosure or disclose false information. (Source: 01Caijing)
Beijing Requires P2P Lending Platforms with 1-Billion-Yuan Volume of business access to real-time data monitoring #Fintech
Insurtech Startup Jingzhi Secures Tens of Millions of Yuan Pre-A Round of Financing
This week, insurtech startup Jingzhi Network Technology announced to secured tens of millions of yuan in Pre-A round of financing led by XCapital. In June of 2018, Jingzhi has already received 10 million yuan of angel investment.
Established in November 2016, Jingzhi brings big data and artificial intelligence technologies to the insurance industry.
The services cover all the proceed from insurance underwriting to claims, such as a number of actuarial models based on vertical insurance products and ITB Bank online insurance intelligent platform, dynamic actuarial pricing, automatic underwriting, intelligent risk control, anti-fraud system and marketing.
At present, the company has cooperated with more than 20 insurance companies, 7 large commercial banks and dozens of city commercial banks. (Source: 36Kr)
---
The above is a weekly synopsis of the biggest stories in Fintech from China provided by WeiyangX in partnership with Crowdfund Insider.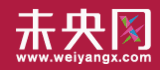 WeiyangX is the most influential website focusing on Fintech in China. The site covers the latest news, industry data analysis, business practices, and in-depth fintech cases in fintech. WeiyangX is incubated by Fintech Lab. Founded by Tsinghua University's People's Bank of China (PBC) School of Finance in 2012, the Fintech Lab is the first and leading research entity dedicated to leading best practices, promoting interdisciplinary innovation, and encouraging entrepreneurship in the field of fintech through scientific research and innovative project incubation.