Find a business partner who's your skills opposite
Building a business is hard.
The plan for my company had been in my head for some time, But I didn't want to build it alone. Whilst I knew my target markets, clients, partners, users, and the technology inside out, I wanted a COO; an operations guru by my side to balance my focus on vision and scale (and my typically entrepreneurial impatience!) with an equal attention on process, financials, and both 'now' and 'today' versus my CEO focus on 'next' and 'tomorrow'.
Luckily, I knew exactly the person.
Having worked with Urchana previously (when I was CIO and she was FD at a strategy firm), I knew she'd make the perfect COO and co-founder. My exact skills-opposite, she is the stereotypical execution-ying to my vision-yang. Our partnership has helped us grow to a team of more than 25, exceed £1.5 million in funding within a year, and prime our first clients and partners for launch this Spring.
Build your leadership first
It might not be every leadership duo's style, but Urchana and I were committed to establishing a strong management team first, rather than taking a 'ground-up' approach. Finding the right people to help you lead is time-consuming (and expensive) but, in my mind, vital. Having our Product, Technology, and Commercial leadership in place early enabled us to rapidly plan, rapidly build, and rapidly prove the concept. Subsequently. We've gone on to build a viable and scalable platform, which will underpin our future growth. We'd never have achieved that in less than a year with any other hiring strategy.
Cultivate a collaborative environment  
In fast-paced startup and scale-up environments, there is always a risk of people working 'head down' in their respective silos. Startups are usually small and agile enough to embrace a more collaborative working environment, more so than their corporate counterparts. Make sure to leverage that. Make time to gather as a team; share individual knowledge, insights, updates, even challenges – this helps build wider understanding and appreciation of peoples' roles, which in our case, makes us all better at what we do. A £10-a-head Pret team lunch to discuss and brainstorm will pay for itself 100 times over.
Break it to make it
Don't be put off if things don't happen as quickly as originally intended. Some of our clients and partners in less 'adaptive' industries have not been able to move as quickly as we'd like. At the same time we're breaking new ground – it's exciting and there are learnings along the way, which are usually very beneficial overall. If everyone around you is keeping up, you're not moving fast enough.
Get out there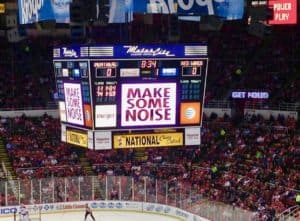 Going back to my first point, building a business is hard, and you have to be your own biggest supporter.
However full your diary may be, invest time in building your profile. Author blogs for your site, offer to speak at events, make sure you engage on social media. Don't assume other people know your business exists.
We have invested in building our media profile (you don't need an expensive agency – there are individual freelancers out there and more nimble companies that will work on flexible project basis). As a result, we've amassed a large amount of great coverage that connects us directly with our clients, partners, and users. It's more rewarding (and infinitely cheaper) than advertising and keeps you focused on continually being relevant and empathic to the issues of your key customers – while helping increase awareness and understanding of your business in a meaningful way.
---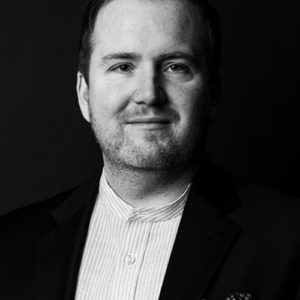 Craig Unsworth is CEO at Upgrade Pack, a Fintech startup that enables companies to transform the way they reward their most valued staff, by giving them access to exclusive and always discounted flight upgrades.  Upgrade Pack recently exceeded its £500,000 fundraising target with leading European investment platform Seedrs. Founded in April 2018, Upgrade Pack currently employs a growing team at its Richmond office. Twitter: @UpgradePack

Sponsored Links by DQ Promote