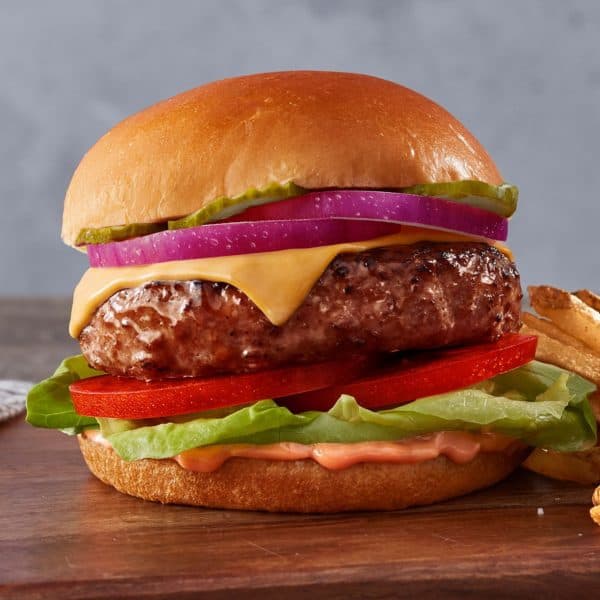 Beyond Meat Inc. (NASDAQ:BYND), completed an initial public offering (IPO) last week raising approximately $240 million on a valuation of $1.5 billion at $25/share. Once listed on NASDAQ, Beyond Meat jumped far beyond its initial pricing quickly rising in value topping $3.8 billion at over $66/share.
The IPO represented a solid success for early investors that backed the young meat substitute firm. Typically, access to promising early-stage companies like Beyond Meat is reserved for big-name VCs and UHNW individuals but in this case, it was different. Investors registered on leading global crowdfunding platform OurCrowd had a shot at joining in on the successful firm prior to the public offering.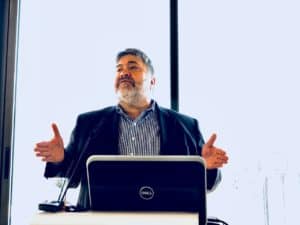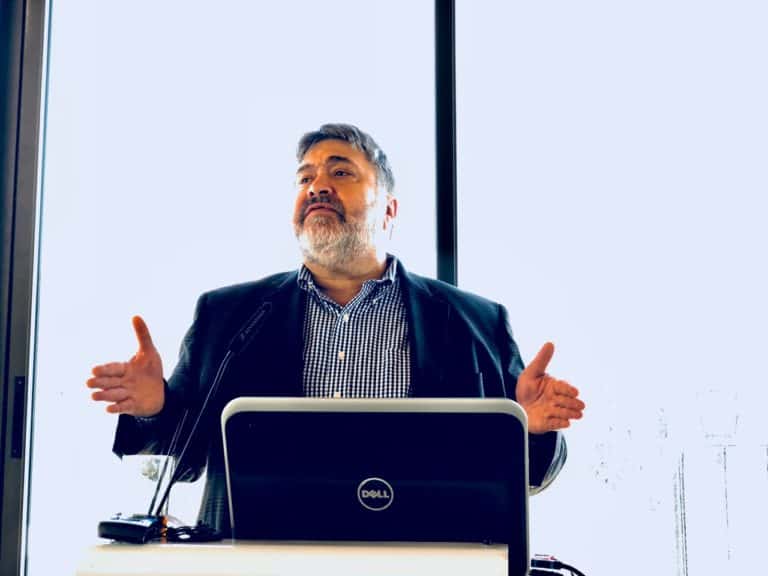 Speaking to Bloomberg on Friday, OurCrowd founder and CEO Jon Medved had this to say:
"As an investor, I am so happy. What makes this different is we are not just a traditional venture fund, at OurCrowd we actually allow individuals to get in and you had, like a dentist from Peoria putting in [$10,000] getting in on the pre-IPO private round .. of Beyond Meat together with people like Bill Gates. And that's democratic and something to celebrate as well."
OurCrowd invested in Beyond Meat around six months ago and still holds the shares. Every deal listed on the OurCrowd platform includes money from OurCrowd so interests are aligned with outside investors. Medved says they are "ecstatic" with the company and it is easy to understand why.
Ethan Brown, founder and CEO of Beyond Meat, claims to be the first plant-based food company to ever list on NASDAQ.
"We have always been a consumer-driven brand and we are excited to invite the brand's longtime fans and supporters to join in on our vision for the Future of Protein. Our goal is for people everywhere to have access to the health and environmental benefits of our delicious plant-based meats," said Brown.
Like other IPOs, many early investors are bound to a lock-up period. While it is not clear as to the long term intent of OurCrowd and the shares in Beyond Meat, Medved has high hopes for the firm.
A Whopper of an IPO
Currently, Beyond Meat and its Beyond Burger product is sold at Whole Foods, Kroger, Publix, and other outlets and restaurant chains. After a successful test run in St. Louis, fast food staple Burger King will be introducing the imitation meat in the "Impossible Whopper" nationwide.
Last Friday, the meatless burgers were promoted in a "Beyond Day" with discounted deals at Carls, Jr, Epic Burger, DelTaco and more. Burgerless burgers appear to be a retail hit and the share price may be reflecting this emerging sentiment.
Medved said he and his family personally sampled the meet before he invested in the firm. The taste test sealed the deal so to speak.
Medved says Beyond Meat may soon expand beyond burgers and move into steak and bacon as the company grows the range of plant-based products
Medved explains that OurCrowd now makes it possible for smaller (accredited) investors to not just read about billionaires getting richer but now they can participate alongside these high profile investors and make money too.
"And that is what is really missing from the marketplace," says Medved. "With all of this enthusiasm with IPOs, which is certainly well placed with companies like Beyond [Meat] and Uber, the problem is that most of the people making the most money is a very small circle … and those are the guys that really make the bucks. And the rest of the people get to join at the IPO. What we are doing at OurCrowd is essentially trying to get them access to these deals as early as possible … before they go public."
Thus, small investors get to join in on the significant wealth creation when the real money is made.
[email protected] is a #crowdfunding platform where smaller investors get to join in on the significant wealth creation when the real money is made
The success of Beyond Meat is a testament to OurCrowd's ability to source very high-quality private deals. This track record has made OurCrowd the largest crowdfunding platform in the world garnering over $1 billion in commitments. Due to a flaw in existing US law, OurCrowd is not available to retail investors but Medved may have tipped his hat when he said not "yet."
Medved said they are looking forward to the next looming IPO for a portfolio company. A small company by the name of UBER – a company in which OurCrowd holds a "fairly good stake."
[email protected] is looking forward to the next looming IPO for a portfolio company. A small company by the name of UBER - a company in which OurCrowd holds a fairly good stake
Have a crowdfunding offering you'd like to share? Submit an offering for consideration using our Submit a Tip form and we may share it on our site!