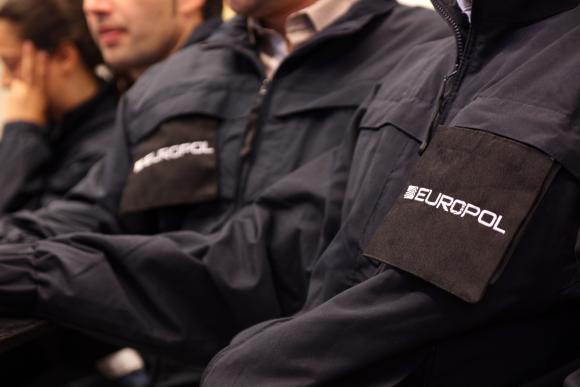 Officers of the Spanish Civil Guard in Spain assisted by Europol have arrested eight people and charged eight more for allegedly, "…providing large-scale crypto money laundering services to other criminal organizations."
Europol says the bust of this "cryptocurrency laundering as a service business" comes follows operation Guatuzo, an investigation that led to the arrest of 23 people in Spain and Colombia in the summer of 2018.
The accused in the latest case allegedly used a cryptocurrency exchange business and two cryptocurrency ATMs, "…to deposit criminal cash and transform it into cryptocurrency for other criminal groups."
A technique called "smurfing," in which criminal proceeds are, "…split  into smaller sums…and plac(ed)…into the financial system to avoid suspicious transaction reporting," was subsequently used, as well as "layering."
Cash was initially moved physically in, "…pick-ups carried out by cash-carriers followed by smurfing techniques to deposit the criminal cash in several bank accounts controlled by the organization…funds were (then) moved through several accounts in the process of layering. Afterward, the money was exchanged into cryptocurrency."
The 8 arrestees also allegedly handled, "Large transfers to bank accounts controlled by the organisation coming from corporate entities owned by gangs …Immediate overseas transfers were then wired to crypto exchange platforms."
Seven houses and a money exchange office were searched and an indoor cannabis grow operation of close to 200 plants unearthed.
The two crypto ATMs, eleven vehicles, €16 800, computers, devices, jewels and "relevant documents" have been seized.
Police also collected four 'cold wallets' and froze 20 'hot wallets' and several bank accounts they say processed or contain €9 million in criminal funds.
In March of this year, Spain's financial regulator, the Comision Nacional del Mercado de Valores (CNMV), issued a statement indicating that, to date, no ICOs (initial coin offerings) have been approved within its jurisdiction.
In January of this year, the CNMV blacklisted purported crypto and Forex brokerage called FX Trading Corporation after it determined the company was facilitating "asset" trades for Spanish investors without being licensed to do so.