The UK Financial Conduct Authority (FCA) has published a report addressing frauds and scams in the cryptocurrency and Forex sector. According to the FCA, over £27 million has been lost from these scams during the 2018/2019 period. Reports of scams topped 1,800 – 3X versus year prior. The average loss stood at £14,600. The report was completed in partnership with Action Fraud, the UK's national reporting center for fraud and cybercrime.
Unfortunately, the report does not differentiate between Forex fraud and crypto scams thus making it difficult to determine which category is the larger problem as well as specific characteristics of any fraud.
Commenting on the report, Mark Steward, Executive Director of Enforcement and Market Oversight, FCA, said they were warning the public to be suspicious of adverts which promise high returns from online trading platforms. Steward said that scammers can be very convincing and urged people to do their own research before investing in anything. "If in any doubt, don't invest," said Steward.
Director of Action Fraud, Pauline Smith, called the figures "startling."
"It's vital that people carry out the necessary checks to ensure that an investment they're considering is legitimate. Action Fraud is pleased to be partnering with the FCA to raise awareness of online trading scams, and we hope it will help prevent more people falling victim. Remember, if you think you have been a victim, contact Action Fraud."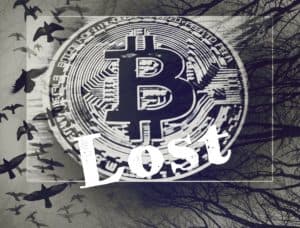 The report said that fraudsters typically promote a "get rich quick" theme, use celebrity endorsements or associate the prospect with luxury items. Additionally, investors may be lured to believe that their first investment has successfully made a profit.
While the strategy behind most cons continues to be fairly consistent, the digitization of finance has created an opportunity for new tactics for criminals.
The term cryptoassets is used to describe a wide range of products including virtual currencies, such as Bitcoin, as well as tokens and other digital asset offerings.
Last year, the FCA posted a warning regarding crypto scams. The FCA also posted a warning specifically for initial coin offerings.
This past March, the FCA issued two reports regarding cryptocurrency and consumer interest.
One report was produced by research firm Revealing Reality. This report portrayed crypto as creating a perception of a "shortcut to success."
The second report surveyed UK consumers inquiring as to their understanding and purchasing habits related to cryptocurrencies.
Over 70% of those surveyed had not heard of cryptocurrencies nor knew how to define one. The research said that crypto is "most recognised by men aged 20- 44 years old and in the AB social grade (i.e. middle class and upper middle class)."
The FCA is currently completing a consultation on cryptoassets in order "to provide regulatory clarity for market participants carrying on activities in this space." The FCA hopes to provide final guidance by the summer of 2019. This should help market participants to clearly understand whether cryptoassets are within the FCA regulatory perimeter.