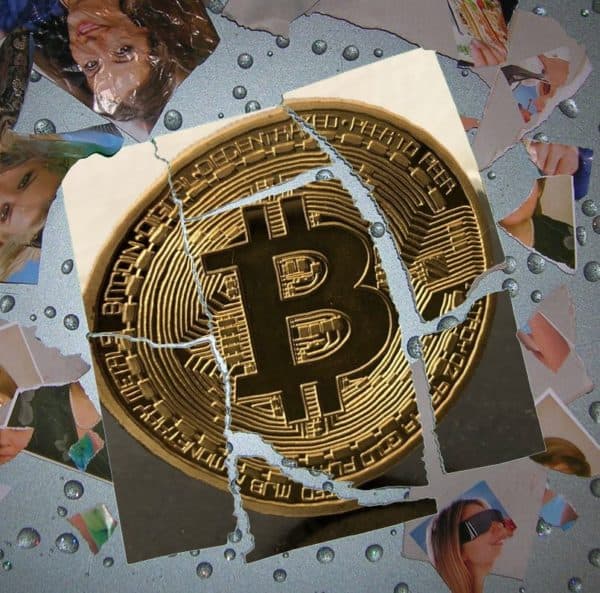 The UK Financial Conduct Authority (FCA) has released two reports on cryptocurrency which were commissioned on behalf of the UK government.
The FCA has previously published documents on the emerging "crypto-asset" sector as it seeks to better understand which digital assets should be regulated and how that regulation may manifest itself into their remit.
The first report has been produced by research firm, Revealing Reality. The goal of the research is to better uncover the motivations behind purchases of crypto. The report interviews a grouping of actual crypto investors to share anecdotal experiences of the emerging sector. It is an interesting read.
Revealing Reality states:
"Consumers' cynicism about mainstream news, their wider attitudes to life, and the sources of influence they were exposed to all played a significant role in shaping their decisions to purchase cryptoassets and determining what they did with them once they had made purchases."
The document reports that "relatively few of them [crypto investors] were in conventional or steady jobs or pursuing typical career trajectories. In the author's opinion, crypto is perceived as a shortcut to success.
The second report commissioned by the FCA came from Kantar TNS.
During the month of December 2018, this agency surveyed a "nationally representative sample of 2,132 UK consumers." They were asked questions regarding their awareness, understanding, and purchasing habits related to cryptocurrencies.
In brief, the results may be summarized as follows:
Over 70% of those surveyed haven't heard of cryptocurrencies or didn't know how to define one.
Buying cryptocurrencies is not very popular – we estimate that only 3% of the overall sample having done so in the past.
Only 7% of those who haven't bought any cryptocurrencies so far would consider it in the future.
Owners of cryptocurrency tend to use their own money to buy it. None of the respondents reported borrowing money from financial firms or friends/family.1
Only 8% of all cryptocurrency owners completed 'deep research' before purchasing, with 16% doing no prior research.
Over 1 in 3 have never checked the value of their cryptocurrency since purchasing.2
Around 40% of cryptocurrency owners expect to hold it for 3 or more years, while
Only a very small minority of UK consumers have bought crypto and "many do not understand what they are," as indicated by the research. Crypto is "most recognised by men aged 20- 44 years old and in the AB social grade (i.e. middle class and upper middle class)."
The FCA adds that the anecdotal evidence may overstate harm.
These two reports are part of an ongoing effort to better understand blockchain (Distributed Ledger Technology) and "crypto-assets." The investigation is ongoing.
The FCA recently published the Cryptoassets Perimeter Guidance Consultation (open for responses until 5 April 2019) and will publish a consultation on a proposed ban of certain cryptoasset derivatives to retail investors later this year.
---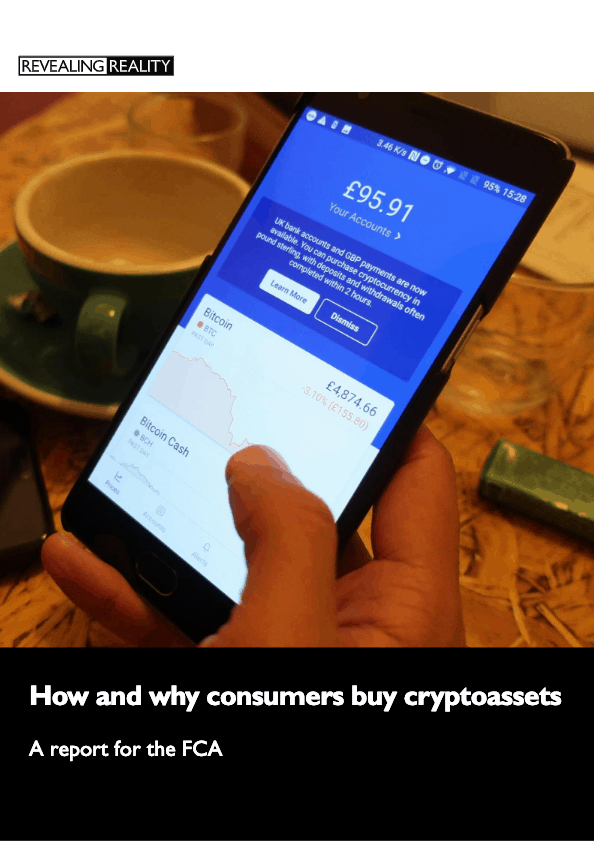 ---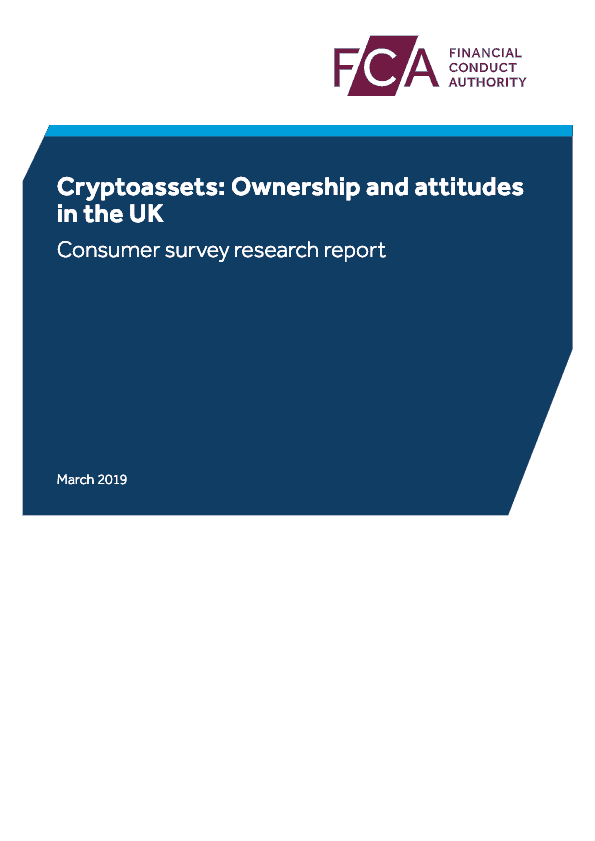 Sponsored Links by DQ Promote