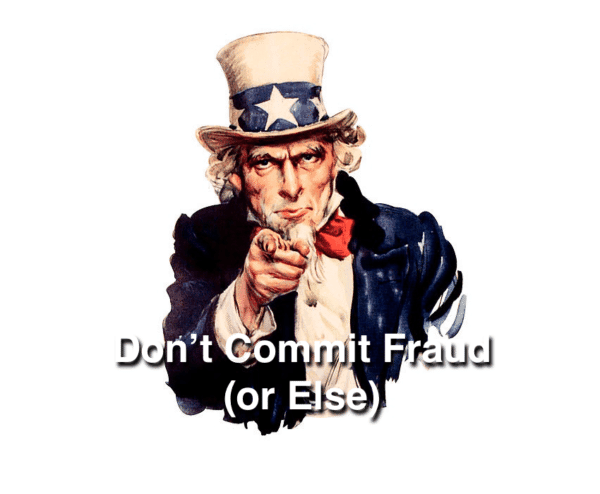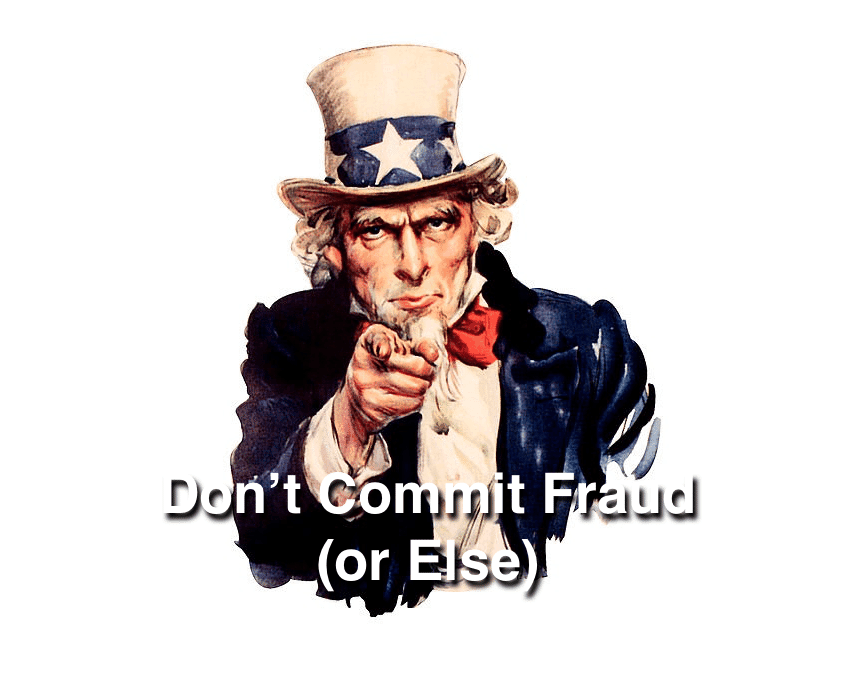 The Securities and Exchange Commission (SEC) has receved another emergency court order halting an alleged initial coin offering (ICO) fraud. According to the SEC, a $30 million Ponzi scheme, led by South Florida-based Argyle Coin, and its principal Jose Angel Aman, targeted over 300 US and Canadian investors. Reportedly, Aman told investors the offering was 100% guaranteed by an insurance bond.
Yesterday, Judge Robin L. Rosenberg of the U.S. District Court for the Southern District of Florida granted the SEC's request for a temporary restraining order and temporary asset freeze against Aman, Argyle Coin and other companies charged as relief defendants.
The court has also appointed Jeffrey D. Schneider as a Receiver over Argyle Coin.
While the scam remains the same, ICOs have created a new opportunity for fraudsters. The SEC alleges that Aman used incoming investor funds to pay prior investors their "purported returns."
The fraud is said to be a continuation of a scam Aman orchestrated with two other companies he owns, Natural Diamonds Investment Co. (Natural Diamonds) and Eagle Financial Diamond Group Inc (Eagle).
Additionally, Aman engaged in the offering of unregistered securities in Natural Diamonds and Eagle as early as May 2014. Aman told investors they were investing in diamonds to cut down and sell for huge profits.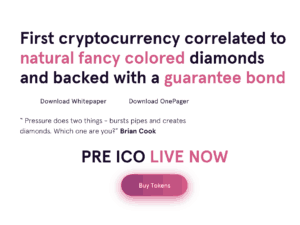 According to the SEC complaint, Aman collaborated with Harold Seigel and Jonathan H. Seigel, who also have interests in Natural Diamonds and Eagle.
In October 2017, Aman and Jonathan H. Seigel duped investors to invest in Argyle Coin, falsely claiming the investment was "risk-free" because it was backed by diamonds. The SEC says the perpetrators promised to use investor funds to develop a cryptocurrency business. Seigel solicited prospective investors in the US and in Canada through his Radio Show touting an investment that pays 24% per year in returns.
From approximately December 2017 through today, ArgyleCoin, Aman, and the  Seigels offered and sold investments in a supposed cryptocurrency token called RGL in an ICO. The crypto was claimed to be backed by physical diamonds. Many ICO rating services rated the offering highly.
One unnamed professional football player was apparently scammed out of $500,000. According to the Argyle Coin website, Sammuel Lamur, formerly with the Tampa Bay Buccaneers, was at one time a consultant to the company.
Over $10 million in investors funds were said to be misappropriated. The money was used for the purchases of horses, rent on a house, personal expenses – including shopping trips at Gucci, as well as riding lessons for Aman's son. Aman also paid his church, Winners Church in West Palm Beach, over $1.5 million and himself more than $3 million.
The SEC states that as of March 31, 2019, the accounts had a combined negative balance of about $120,000.
Eric I. Bustillo, Director of the SEC's Miami Regional Office, said that Aman operated a "complicated web of fraudulent companies in an effort to continually loot retail investors and perpetuate the Ponzi schemes as well as divert money to himself." Bustillo said the SEC's investigative work uncovered the Ponzi scheme and "our goal is to bring justice to the harmed investors."
The SEC seeks disgorgement of allegedly ill-gotten gains and prejudgment interest from Natural Diamonds, Eagle, Argyle Coin, Aman, Harold Seigel, and the relief defendants, and financial penalties against Natural Diamonds, Eagle, Argyle Coin, Aman, Harold Seigel and Jonathan H. Seigel.
---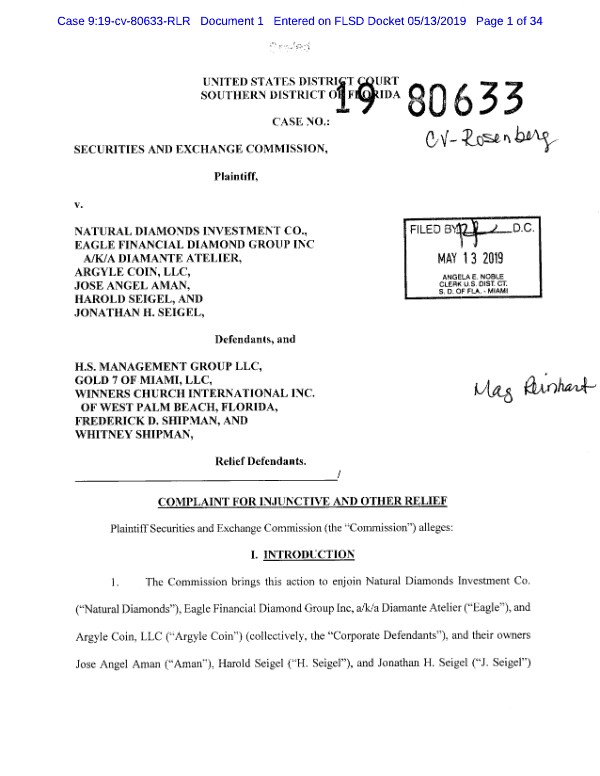 Have a crowdfunding offering you'd like to share? Submit an offering for consideration using our Submit a Tip form and we may share it on our site!

Sponsored Links by DQ Promote