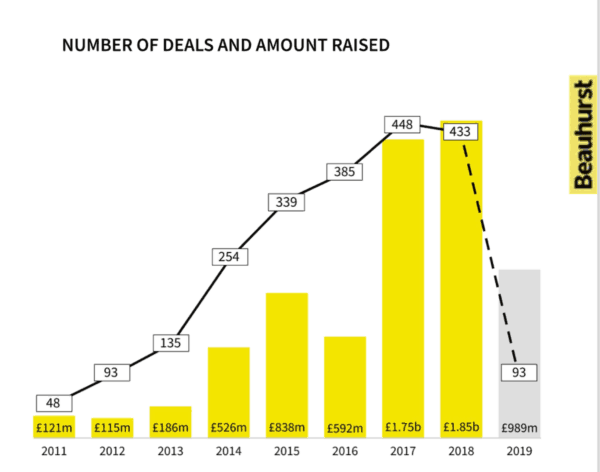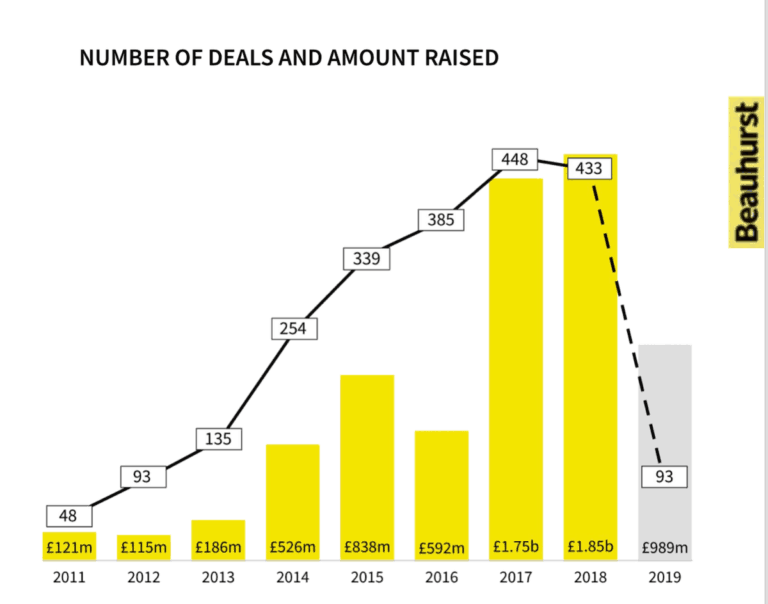 The UK is a hotbed of Fintech innovation and a leading global hub of finance – both the analog and digital kind. Brexit has put this prominence in question as European barriers re-emerge. But between robust government support and a vibrant ecosystem which is well established, Fintech continues to thrive in Great Britain – and a report today reaffirms that statement.
According to Beauhurst, during 2018 10% of all equity funding went to back UK Fintech firms. And the numbers generated for 2018 are expected to be easily surpassed during the current year.
The report states that there are 750 active, "ambitious" Fintechs in the UK with 63  having exited via an IPO or acquisition. 122 have gone away.
In 2018, despite a decline in overall equity funding, Fintechs shined. £1.85 billion was raised for Fintechs in 2018 and that number is predicted to be easily surpassed at some point in 2019.
Crowdfunding platforms are helping to fuel this growth as this sector stands in 2nd place, following PE/VC,  for the number of deals funded.
Top Fintechs by equity received are as follows:
OakNorth Bank
Atom
PaymentSense
TransferWise
Revolut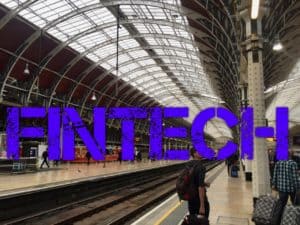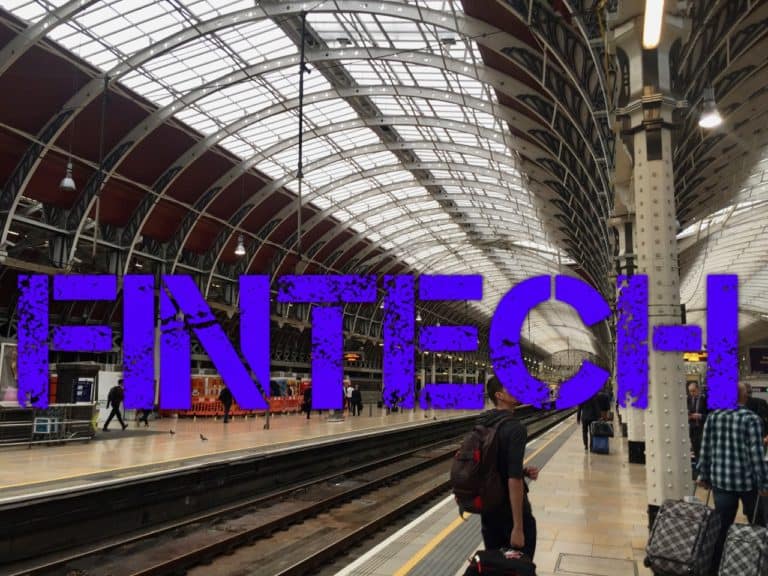 Notice the emphasis on digital only challenger banks (and this author views Transferwise as an emerging stealth bank).

During the first quarter of 2019, UK Fintechs have seen more than 4x than invested in the first quarter of 2018. This is also almost half the amount invested in Fintechs during the entire year.

Beauhurst paints a rosy picture and backs it up with their data. But there are storm clouds on the horizon. So can the Brits keep the Fintech freight train going?

You can view the Fintech report here.

Sponsored Links by DQ Promote